Gothic Glamour: Embracing Dark Gemstones for a Stunning Fall Jewelry Collection
September 15th, 2023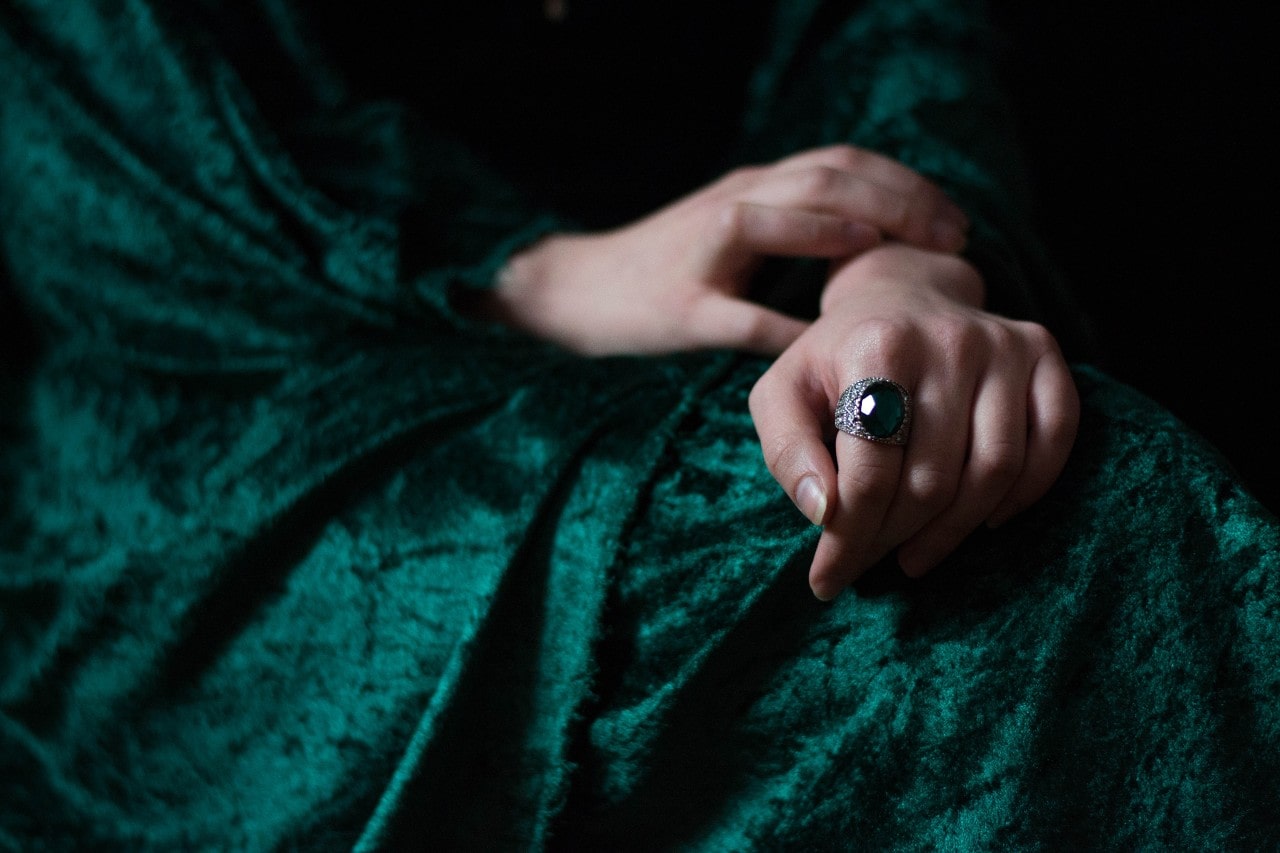 As the leaves transform into a kaleidoscope of rich hues and the air turns crisp, it's time to embrace the allure of darker gemstones for the fall season. These exquisite jewels effortlessly infuse a touch of captivating drama into any ensemble, unveiling a world of mystery and elegance. Our favorite dark gemstones evoke a sense of intrigue, perfectly complementing the autumnal ambiance. Embark on a journey where these gems become the focal point, adding a bewitching charm that elevates your style to new heights.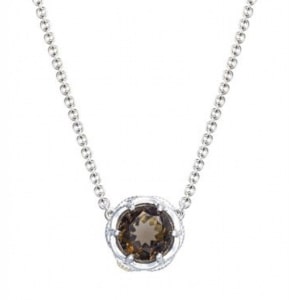 Smoky Quartz
When it comes to gemstones that embody the essence of fall, smoky quartz stands out as a perfect choice. Its warm, earthy tones of rich browns and golden hues perfectly mirror the changing colors of the season. Smoky quartz exudes a subtle elegance that pairs effortlessly with cozy sweaters. One exquisite example is this sterling silver solitaire necklace from Tacori, adorned with a mesmerizing smoky quartz pendant. This necklace is a timeless piece that effortlessly adds a touch of sophistication and warmth to any ensemble, making it an ideal accessory for embracing the beauty of the season.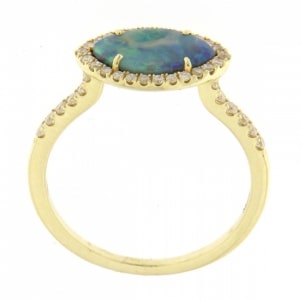 Black Opal
Add a head-turning element to any fall outfit with alluring black opals. Unlike their more common counterparts, black opals possess an unparalleled intensity and depth, making them truly mesmerizing gemstones. These magnificent gems exhibit a play of colors against a dark backdrop, showcasing vivid flashes of blues, greens, purples, and fiery reds. This black opal cocktail ring from Meira T is a true staple for fall fashion. With its bold and alluring design, this black opal cocktail ring is an absolute must-have for those seeking to make a statement with their jewelry choices.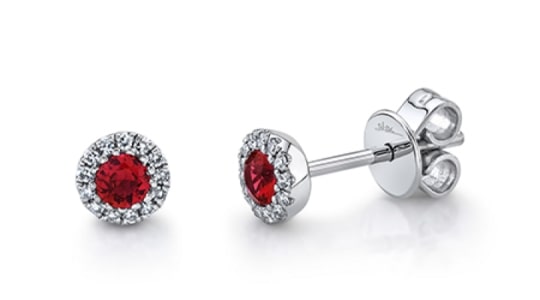 Rubies
Bold and mesmerizing, rubies embody the fiery hues of autumn with their intense red color reminiscent of falling leaves and flickering flames. Among the must-have ruby jewelry pieces we house, these Shy Creation ruby stud earrings stand out as a timeless and essential choice. Paired with a radiant diamond halo that serves to contrast and enhance the beauty of the center rubies, these earrings showcase the allure of rubies in a classic and elegant design. These vibrant red gemstones bring a pop of color and personality to any outfit, adding a touch of sophistication and boldness to your fall ensemble.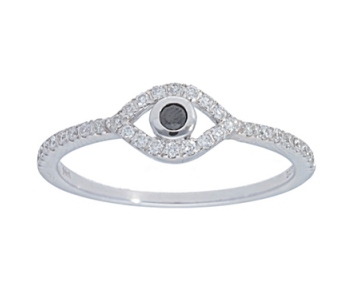 Black Diamond
Just like onyx, black diamonds possess an intense black beauty that perfectly complements the season's ambiance. These sophisticated jewels exude a mysterious allure and add an element of edginess to any ensemble. One standout piece that showcases the allure of black diamonds is this stylish black diamond evil eye ring from Beny Sofer. This stunning ring features a mesmerizing combination of black and white diamonds. The contrasting colors create a striking visual impact, capturing attention and infusing an air of intrigue. With its unique and symbolic design, this black diamond ring becomes a conversation starter, making it an ideal accessory for fall.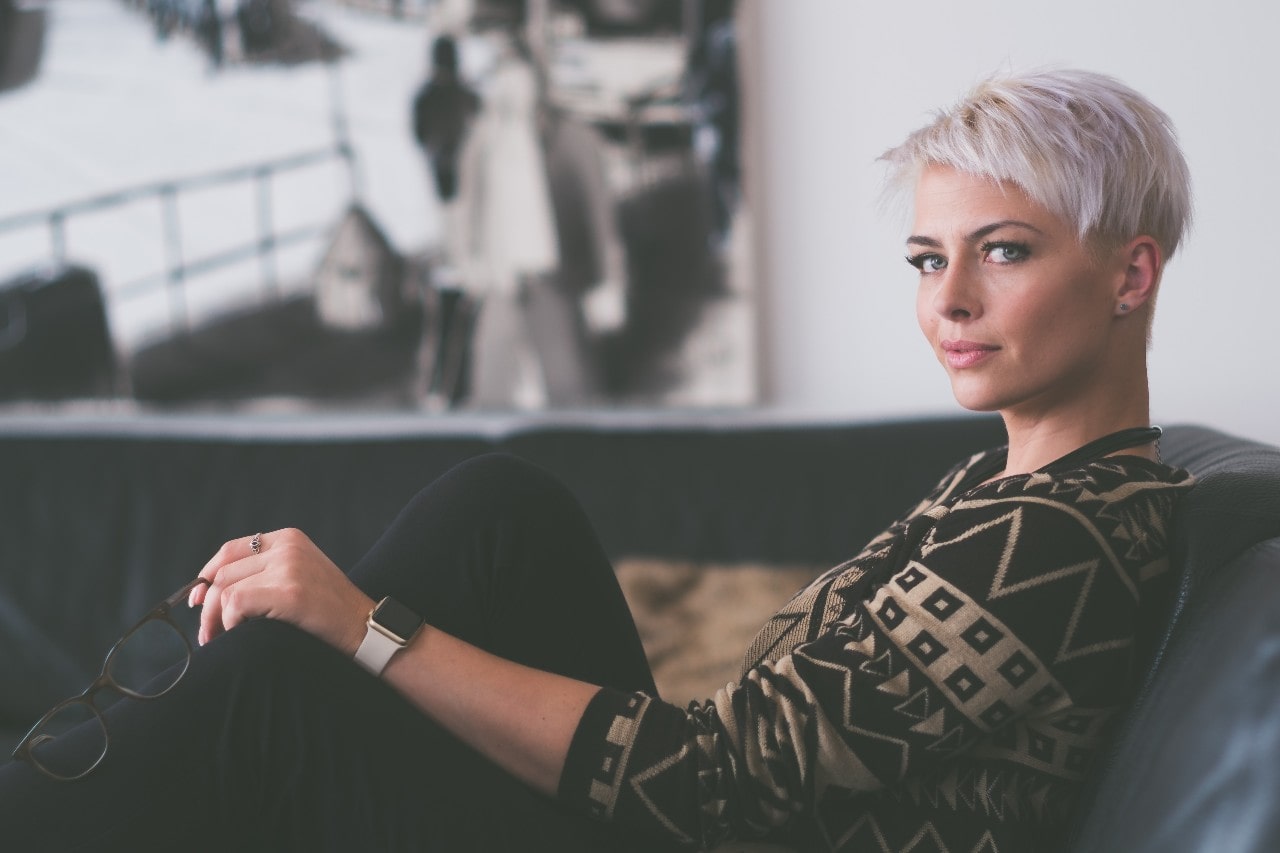 Shop Gemstone Jewelry at Deutsch & Deutsch
This fall, immerse yourself in the captivating world of gemstone jewelry at Deutsch & Deutsch, Texas' leading jewelry store. With locations in El Paso, Victoria, Laredo, and McAllen, Texas, our professional team is passionate about curating a stunning collection of gemstone pieces that perfectly embody the spirit of the season. From the alluring depths of smoky quartz to the fiery allure of rubies and the mysterious beauty of black opals, our selection offers a wide array of options to suit every style and preference. Visit us today and explore the unique charm and craftsmanship of our gemstone collections at Deutsch & Deutsch, where exceptional quality and personalized service meet the rich tapestry of autumnal hues.