Deutsch & Deutsch | Tips for Finding the Perfect Engagement Ring
October 15th, 2021
Finding the perfect ring for your partner can be a nerve-wracking experience full of so many choices in terms of budget, style, and quality. Our engagement ring study guide can prepare you to make a wise and stylish investment that represents your love.
Step 1: Set a Budget and Establish Expectations
Gone are the days where you were expected to save up three months' salary for an engagement ring. While you can still spend that (and more) on your romantic memento, there is a wide range of affordable options that do not compromise on quality or style.
Establish a budget and expectations for what you can afford. For a simple and affordable look, go with a simple solitaire. If you are looking for diamonds on your shank, you can sacrifice the carat size in favor of other elegant features.
Step 2: Choosing the Perfect Center Stone
An engagement ring's center stone is the star of the show. Start by considering the stone shape/cut since each shape has a different level of brilliance and fire. Here is a rundown of the most common stone cuts:
Round: This classic shape is the most popular cut, favored among traditionalists and trendsetters alike.
Oval: A simple twist on the timeless round-cut, an oval-shaped diamond is ideal for accentuating slender fingers and adding personality to any setting.
Emerald: Large, rectangular facets display breathtaking clarity in emerald cut diamonds. This shape is ideal for vintage brides who appreciate the finer things in life.
Asscher: Think emerald-cut but square with an art deco vibe — this cut is essential for the trendsetter in your life.
Cushion: Since the 1800s, this has been a common style featuring a square stone with round corners.
Princess: The princess cut has a square shape with pointed corners and a high level of brilliance. This unique shape is perfect for the bride who loves to stand out against the crowd.
Marquise: An elliptical shape with pointed ends that can elongate a finger.
Pear: A teardrop shape, great for those who love vintage pieces and asymmetrical designs.
Step 3: Focus on the Setting and Designer
Once you've selected a shape that complements your bride-to-be's style, it is time to focus on the setting — the component that secures and frames your center stone, and any adjoining stones. Settings vary by designer, with some having a more vintage or contemporary flair.
Choose from three-stone, halo, solitaire, or a variety of other classic and modern settings to protect your stones and put them in the best light.
When you've narrowed down your setting style preferences, you can explore different options from a wide range of designers. Explore these two popular engagement ring designers to find your perfect look:
Tacori: Based in Southern California, Tacori is renowned for crafting designs inspired by the beautiful landscapes of the west coast. These expertly handmade designs evoke a sense of wonder.
MARS: MARS Fine Jewelry designs heirloom-quality jewelry that can be passed down for generations. Every detail displays impeccable craftsmanship and inspired creativity.
Step 4: Tips on Finding a Compatible Style For You
As you search through our extensive collection of engagement rings, follow these steps to ensure your partner will love your selected design as much as you do.
Find the right fit: Measure your partner's ring finger properly to create a piece that will fit comfortably for years to come.
Buy certified diamonds: Invest in diamonds that have been certified by accredited laboratories such as the American Gem Society or the Gemological Institute of America.
Don't shop trends: While trending designs can be new and excited, they often don't stand the test of time. Consider a piece that plays off of classic looks, while maintaining elements of individuality, for a ring your partner will adore.
Remember the 4 C's: Cut, clarity, color, and carat. If you are on a budget, feel free to compromise on one aspect to get what you want in another.
Buy responsibly sourced: Ask your jeweler for your selected diamond's certification to ensure you only purchase ethically sourced gems.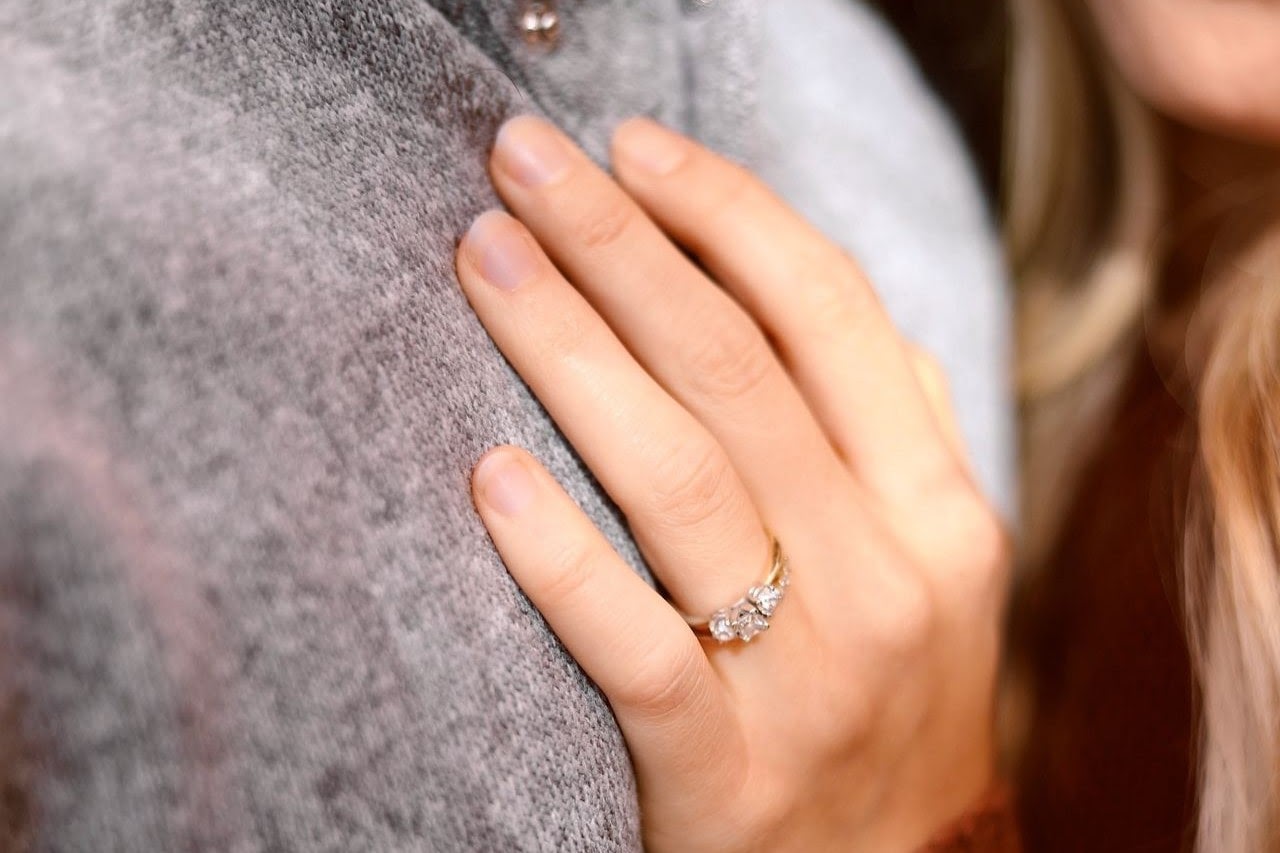 Step 5: Find a Local Jeweler
A major part of finding a ring that speaks to you and your partner is working with the right jeweler. While buying from a big-name retailer can offer some convenience, visiting a local jeweler can offer you the best value and service.
For all of your luxury jewelry needs, visit Deutsch & Deutsch jewelry stores in Laredo, McAllen, Victoria, El Paso, and Houston, Texas. Set up a consultation with a diamond expert to find a ring within your budget that reflects you and your partner's personal style.