Symbolic and Sentimental: Jewelry Styles to Fall In Love With
October 15th, 2023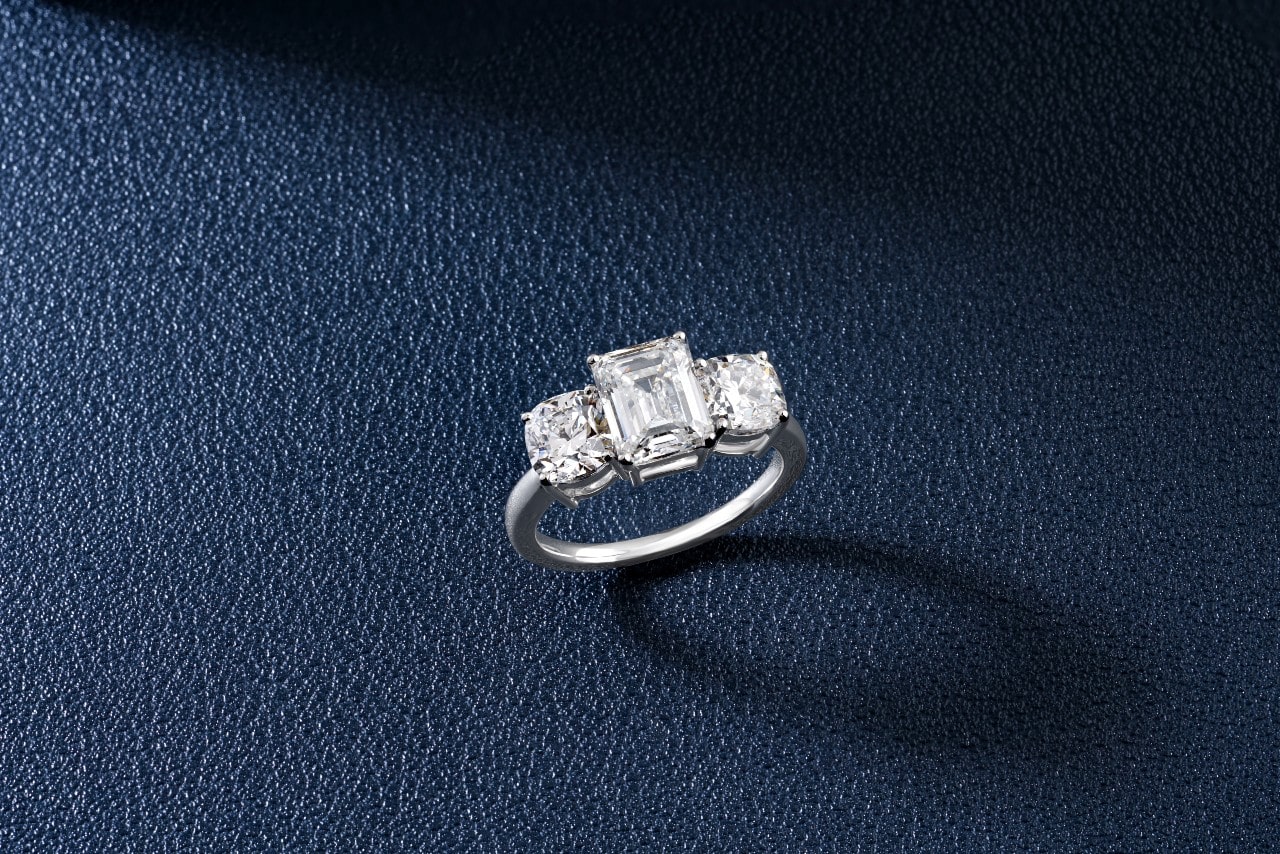 Fine jewelry, beyond its exquisite beauty, captures emotions and memories that transcend time. Consider the three-stone rings, symbolizing a couple's past, present, and future, or the eternity wedding bands, representing an unending circle of love. These pieces don't merely adorn; they tell stories of love, commitment, and cherished moments. At Deutsch & Deutsch, we pride ourselves on curating an exceptional collection of symbolic and sentimental jewelry pieces, ready to be woven into your own unique narrative.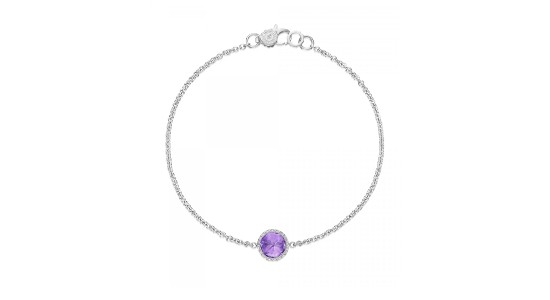 Birthstone Jewelry
A deeply personal connection is embodied in birthstone jewelry, intertwining the wearer's identity with symbols of their birth month. Each gem carries its own unique sentiment, reflecting the personality and journey of the individual. Take, for instance, this TACORI Petite Floating Bezel bracelet with its glamorous amethyst centerpiece. More than just a beautiful accessory, it captures the mystique and charm of those born in February. Such pieces don't merely accessorize; they echo stories of heritage, individuality, and profound significance.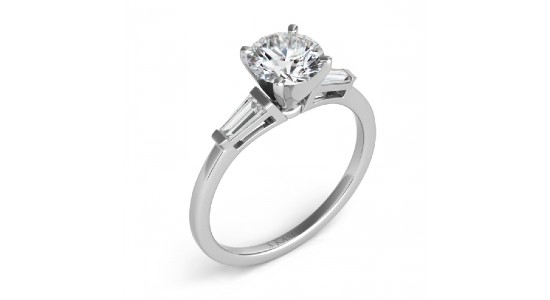 Three Stone Rings
Rich in symbolism and time-honored elegance, three-stone rings like this Deutsch & Deutsch Bridal Baguette engagement ring convey the essence of a couple's journey. Three-stone engagement rings hold a unique charm, with each stone representing a pivotal phase: the past, the present, and the promising future. As one admires the central diamond beautifully accompanied by two radiant baguettes, it elicits a narrative of memories forged, present moments cherished, and aspirations for the days ahead. More than just an ornament, this ring serves as a testament to enduring love and the unfolding chapters of a shared life.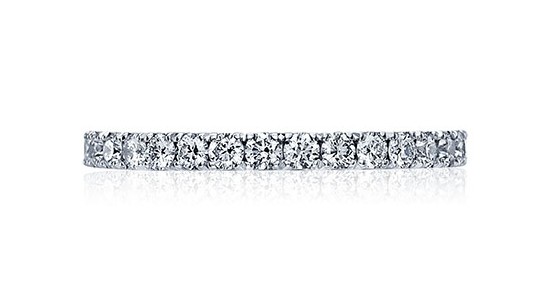 Eternity Rings
Symbolizing an unending circle of love, eternity bands like this TACORI Sculpted Crescent wedding band encapsulate the idea of forever. Every diamond, set meticulously around the band, serves as a reminder of undying commitment, love without an endpoint, and the moments that stitch two lives together. With each gleaming facet, it tells a story of absolute passion, and the promise to cherish and uphold the bond for a lifetime. The TACORI band, with its detailed craftsmanship, not only communicates the spirit of this eternal pledge but also elevates it, becoming an heirloom of unwavering devotion.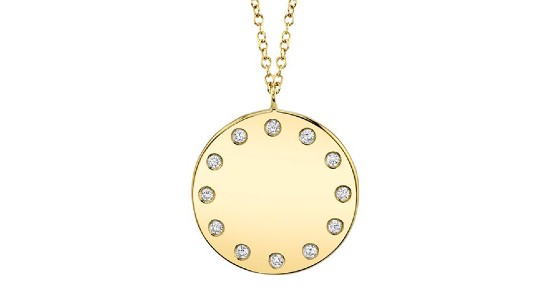 Circle Necklaces
This stylish pendant from Shy Creation serves as a beautiful representation of life's continuous journey, embodying the concept of wholeness and infinity, Circle necklaces, with their unbroken form, symbolize an unending cycle of love, life, and unity. Every inch of the loop tells tales of magical connections, memories that come full circle, and the endless possibilities that lie ahead. The Shy Creation piece, with its delicate diamonds and flawless design, is more than just a necklace; it's a testament to life's beautiful cycles, making it a treasured emblem of eternal bonds and cherished moments.
Shop Sentimental Jewelry Styles at Deutsch & Deutsch
Discover the allure of symbolic designer jewelry at Deutsch & Deutsch, where every piece tells a story. Each of our El Paso, Victoria, Laredo, and McAllen, Texas jewelry stores feature curated collections catering to every taste and sentiment. Explore our unique offerings and find jewelry that resonates with your personal narrative. To truly immerse yourself in the world of luxury and romantic symbolism, request an appointment for a personalized consultation with one of our dedicated team members.