Fashion Jewelry for Summer 2023
May 15th, 2023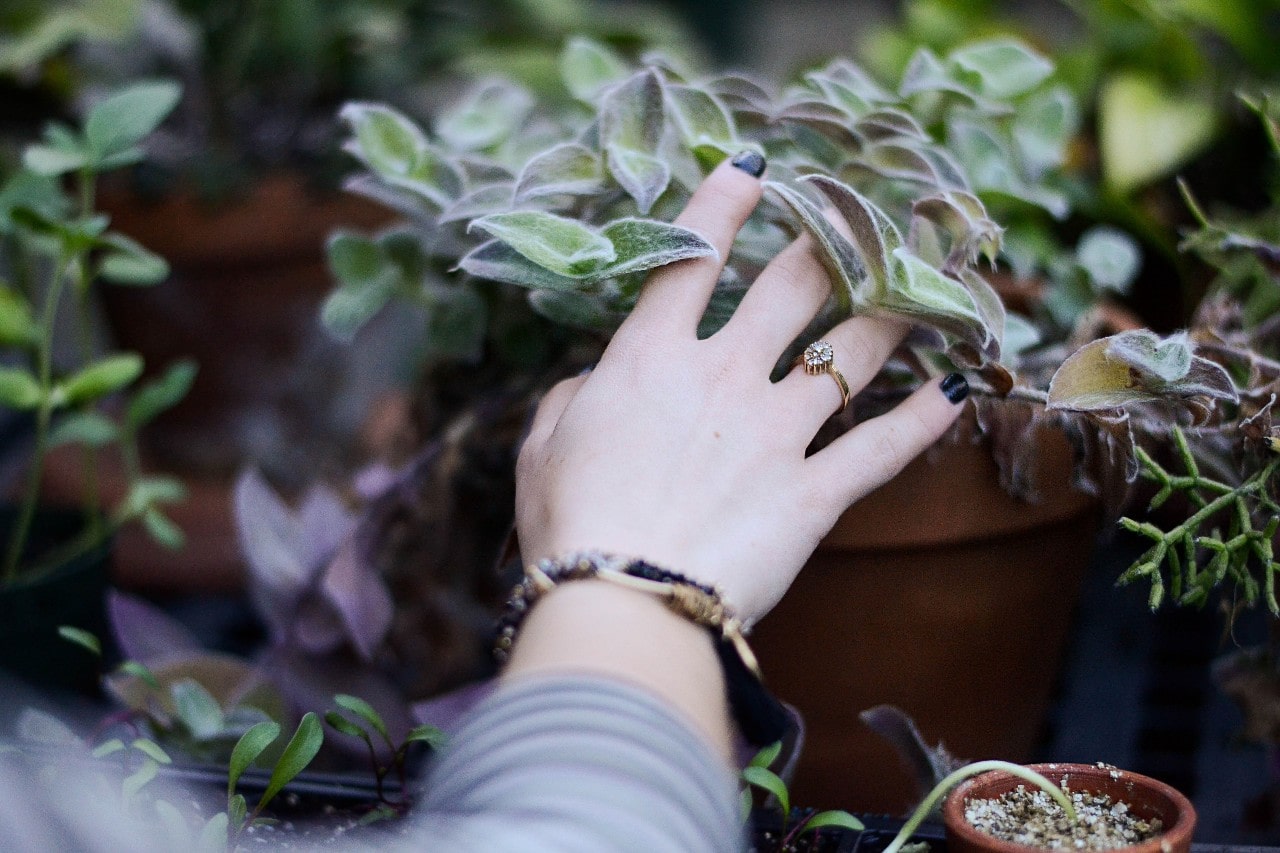 Summer is an exciting time of year that is eagerly anticipated by many. With the warm weather and longer days, it's the perfect time to get outside, enjoy the sunshine, and embrace the latest jewelry trends. Whether looking for something fun and playful or elegant and sophisticated, there are plenty of summer jewelry trends to explore. Keeping up with these trends is important because they can help you make a statement with your accessories and create a cohesive, stylish look suitable for the season.
Spectacular Earrings
This summer, eye-catching and spectacular earrings are trending. From delicate drop earrings to oversized hoops, these earrings are all about making a statement. They feature plenty of gemstones, including diamonds, sapphires, and emeralds, and their large silhouettes are sure to turn heads. These earrings are perfect for adding a touch of glamor to any outfit and are the perfect complement to a chic summer dress or a casual t-shirt and jeans.
The Shy Creation Kate Earrings are a luxurious and eye-catching addition to any jewelry collection. These earrings feature a delicate fern shape in gold and are adorned with abundant diamonds, creating a truly spectacular look.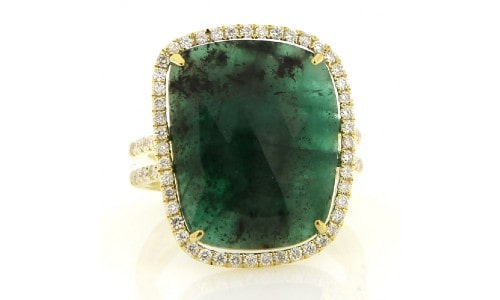 Emerald Everything
Emerald jewelry is also trending this summer, and it's easy to see why. Emeralds are a stunning gemstone that has been cherished for centuries. Their deep green color is reminiscent of nature's organic hues, making them the perfect accessory for summer. From elegant rings to delicate necklaces, there are plenty of ways to incorporate emerald jewelry into your summer wardrobe.
The Meira T Fashion Ring is an enchanting piece of jewelry that will turn heads. This ring features a large emerald center stone surrounded by diamonds and set in yellow gold, creating a lively and eccentric shape. The emerald's green hue is reminiscent of nature's colors, making it the ideal seasonal accessory.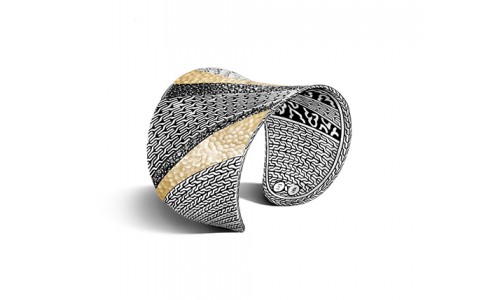 Big Cuffs
Big, bold cuffs are a popular trend this summer, and for good reason. These cuffs feature chunky, elaborate designs that make a statement and add a touch of sophisticated chic to any outfit. They come in many materials, such as gold, silver, and even leather, and can be adorned with many gems, from diamonds to colorful stones.
The John Hardy Classic Chain Bracelet is an attractive jewelry piece that will make a statement. This bracelet is large and crafted from sterling silver and gold, featuring the brand's signature textured metalwork.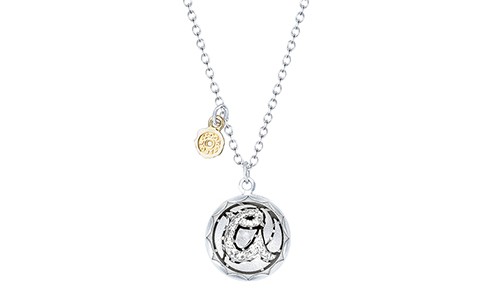 Initial Pendants
Initialized jewelry is another trend that is taking the fashion world by storm this summer. These pieces are designed to resemble signatures and can represent many things, from initials to names and even special dates. They are often crafted from delicate materials such as gold or silver and can be adorned with diamonds or other gems. Initialized jewelry is reminiscent of Y2K styles, which have recently experienced a fashion resurgence.
The TACORI Love Letters Pendant is a beautiful and personalized piece of jewelry. This pendant can be customized to display any initial and is elevated by various precious metals, including gold and silver. The sleek and modern design makes it a perfect addition to any jewelry collection.
Discover Summertime Jewelry at Deutsch & Deutsch
As one of the premier jewelry stores in Texas, Deutsch & Deutsch is the best place to find jewelry for summer. Our extensive collection includes some of the most sought-after brands in the industry and unique pieces from up-and-coming designers. We understand the importance of staying up-to-date with the latest fashion trends, so we offer a wide range of summer jewelry, including big, bold cuffs and initialized jewelry. Visit our locations in Laredo, El Paso, Houston, Victoria, and McAllen to see unforgettable jewelry this summer. Reserve an appointment with us today.