Hiding in Plain Sight: Hidden Details to Look for in an Engagement Ring
August 15th, 2021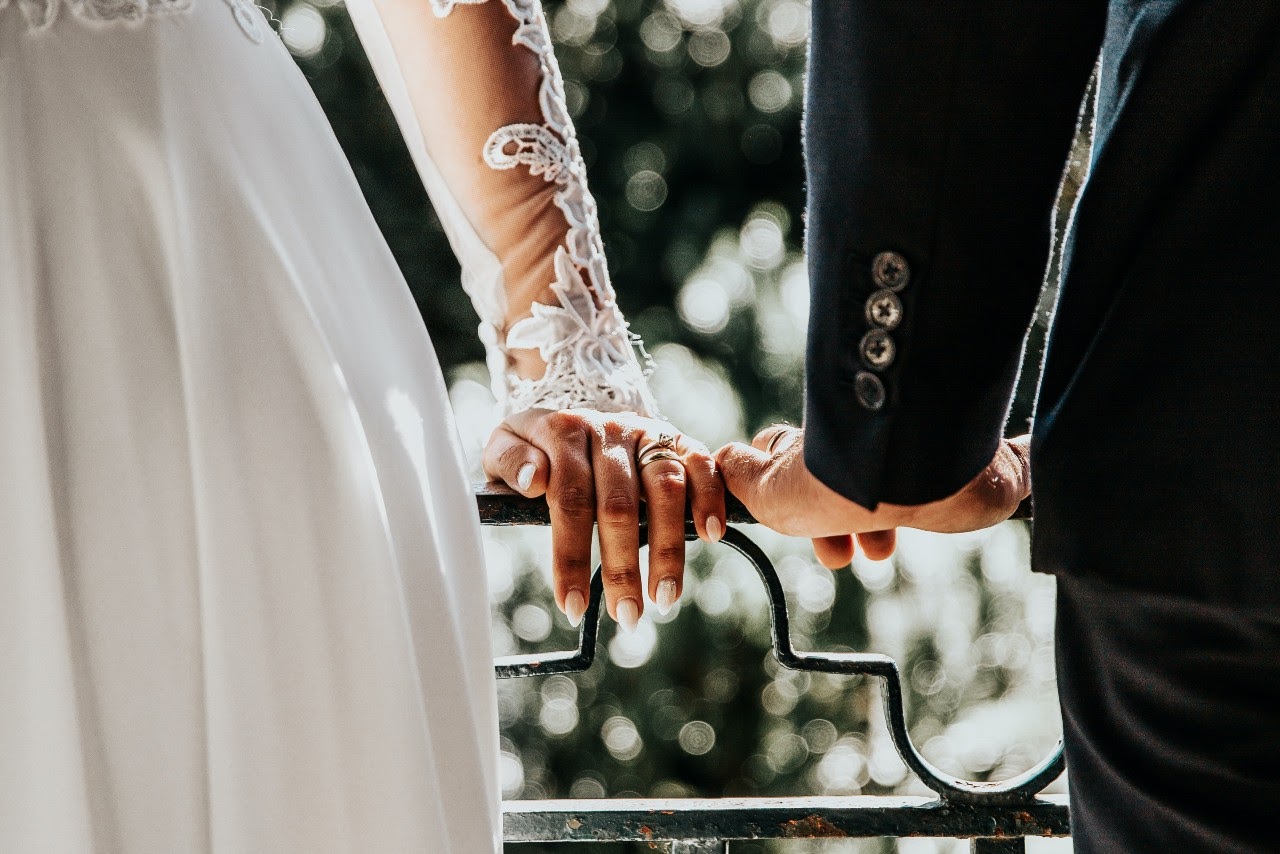 Today?s brides have more options than ever before when it comes to finding an engagement ring. An increasingly popular trend is for luxury designers to place discreet, hidden details in their designs. You might not see them at first glance, so we?ve compiled a shortlist of just a few of these special touches to watch out for. Your love of a personalized ring is realized with these exquisite features. We are confident that one (or possibly quite a few!) will resonate with you. Let?s take a closer look.
The Side Stones are Key
The first impression of a ring will often point to the diamond center stone—the star of any engagement ring. However, side stones play a key supporting role in telling your love story through an engagement ring. To find out which side stone setting is right for your ring, let's explore the three distinct options:
Prong Settings: In this setting, delicate metal claws securely hold each stone. This ensures a very stable way to mount diamonds while providing the best opportunity for light to enter the stones from every side, which will naturally enhance their sparkle.
Pav? Settings: Pav? diamonds use an elegant French setting typified by the use of tiny beads placed on the corners of the diamonds to hold them in place. Very little metal is used for this setting, allowing designers to achieve the look of a ?paved? ribbon of accent diamonds—a truly dynamic look.
Channel Settings: Channel-set stones are an ingenious method of arranging diamonds side by side, held only in place by two rows of metal on either side. The diamonds are extremely secure but they frequently look as if they are floating across the shank.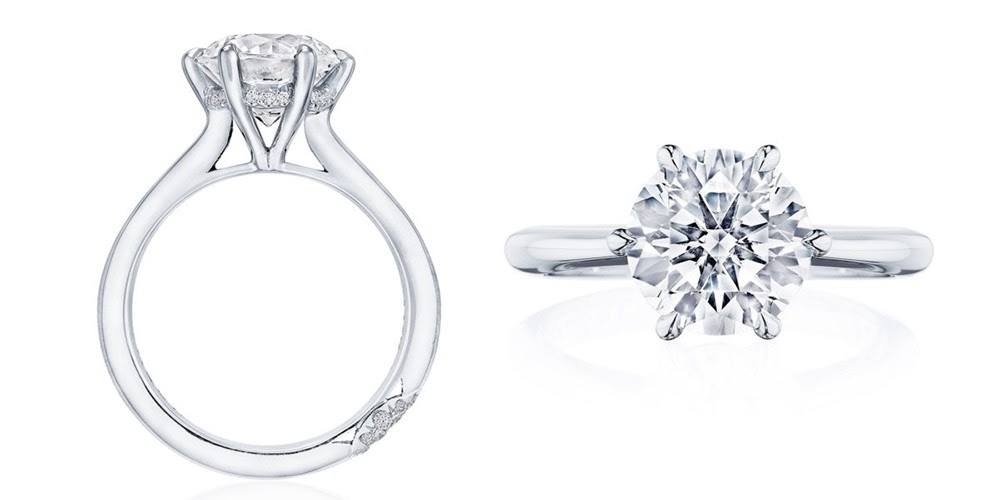 New Bridal Jewelry Trend: The Elusive Hidden Halo
By now, most of us are familiar with halo settings where accent diamonds completely envelop the main stone. While striking and glamorous, some brides prefer the beauty of simplicity. If your taste leans toward refined and elegant, the new hidden halo might be the design detail you have been waiting for.
Hidden halos encircle the underside of the center stone, illuminating the ring from a profile view. These ?hidden? diamonds are still drawing and reflecting light—just in a different way from what you?re used to. Discover the extraordinary impact this makes on a luxurious diamond solitaire ring.

Step Back and Take in the Gallery
As artwork is put on display in an art gallery, a ring gallery is a space for beautiful design elements. Vintage-inspired engagement rings often make use of this area, filling it with scrollwork, filigree, engravings, and more.
Marvel at the old-world craftsmanship that is evident in this Grand Estates engagement ring from Mars. Look more carefully at the gallery and other finishing touches, it will amaze you. The sculpted filigree creates a tiara-like effect, made more regal through the milgrain beading which continues around the side stones.
Surprise, Surprise!
Some designers go the distance by placing hidden diamond details in the gallery of the ring. It is a lovely surprise when you catch a glimpse of the signature flash of light. Choose a style below, or find a ring that has all three! Who says you can?t have it all?
Peek-A-Boo Diamonds: A subtle diamond detail, peek-a-boo diamonds are usually a bezel-set stone studded in the gallery of the ring at the highest point.
Diamond Bridges: The bridge connects each shank underneath the center stone. This curved arch can be lined with glittering accent stones.
Diamond Tipped Prongs: The claws that secure your center stone can actually be set with delicate diamonds. If you prefer diamonds on every inch of your ring—this style is for you!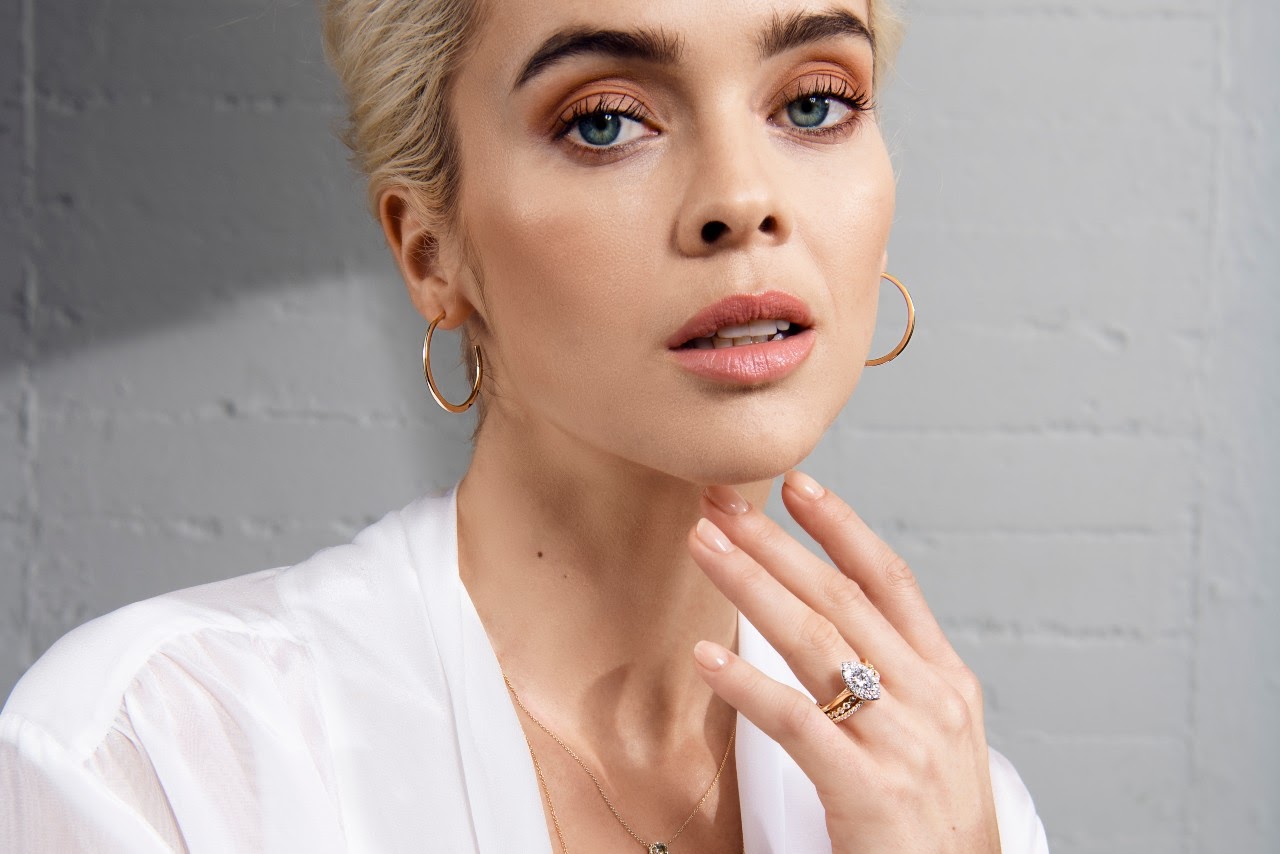 Designer Spotlight: It?s All in the Details With TACORI
While you?re browsing through collections to find the ?one and only? ring, make it a point to preview our selection of TACORI engagement rings. Remember to pause and admire the Crescent Fabrics which are unique to the TACORI line. Each engraving encompasses the silhouette of connected hearts. With 7 variations, you may have a hard time narrowing down the one you want to wear for a lifetime.
Take A Closer Look At Deutsch & Deutsch
Experience the benefit of a private appointment with a diamond consultant at Deutsch & Deutsch. Our experienced staff has the expertise to answer all of your questions and concerns. We will help you stay within your budget, define your preferences, and find the ring that maintains the vision you?ve always dreamed of. Visit soon and discover how dreams do come true at Deutsch & Deutsch.