How to Layer Jewelry
June 15th, 2023
Layering jewelry is a versatile way to express one's style and personality. It involves wearing multiple jewelry pieces of the same kind, such as rings, necklaces, bracelets, or earrings, to create a unique and personalized look. Layering can add depth and visual interest to one's style, allowing one to mix and match different styles, metals, and gemstones. There are many ways to layer jewelry, depending on the type of jewelry and the desired look. Some layering techniques involve adding different lengths, textures, and colors, while others focus on creating a cohesive and balanced look. Whatever the approach, layering jewelry is a fun and creative way to accessorize any outfit and showcase one's individuality.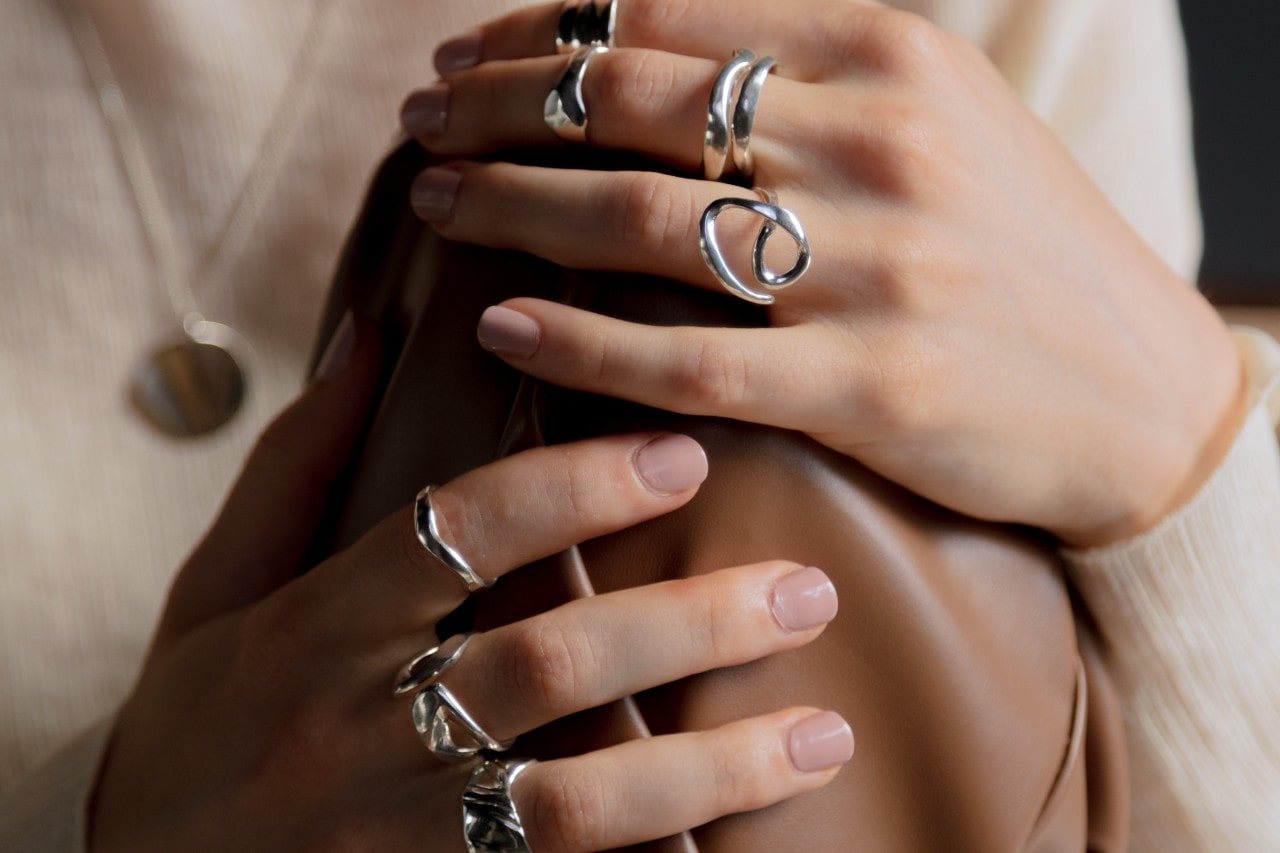 Fashion Rings
Fashion ring layering, also known as stacking, is a popular trend that involves wearing multiple rings on one finger. There are many ways to create an unmistakable ensemble when it comes to ring stacking. One tip is to start with a focal point, such as a statement ring or a ring with a unique gemstone. This helps to anchor the look and draw attention to the most eye-catching piece. From there, one can add complementary fashion rings around it to create a balanced and cohesive look. Mix and match different metals, textures, and gemstones to create a unique and personalized look. Finally, ensure the rings fit comfortably on the finger and do not feel too tight or constricting.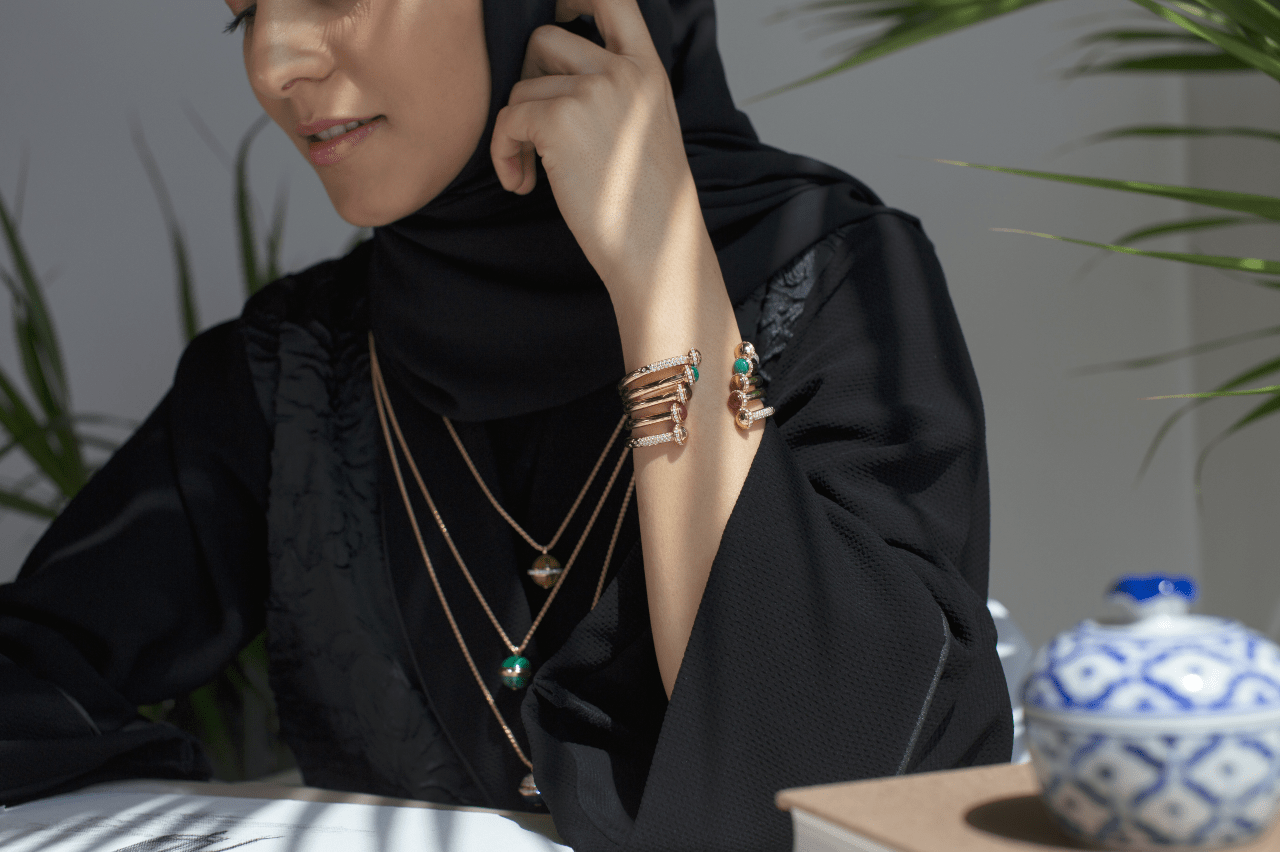 Necklaces
Necklace layering is a fashionable practice wherein one wears multiple necklaces. When it comes to necklace layering, wear pieces of varying lengths to avoid tangling. A choker or a short necklace can act as a starting point, and then longer necklaces can be added to create a "waterfall" effect. Mix and match styles or go for a uniform look depending on what styles and designs you want to elevate your outfits.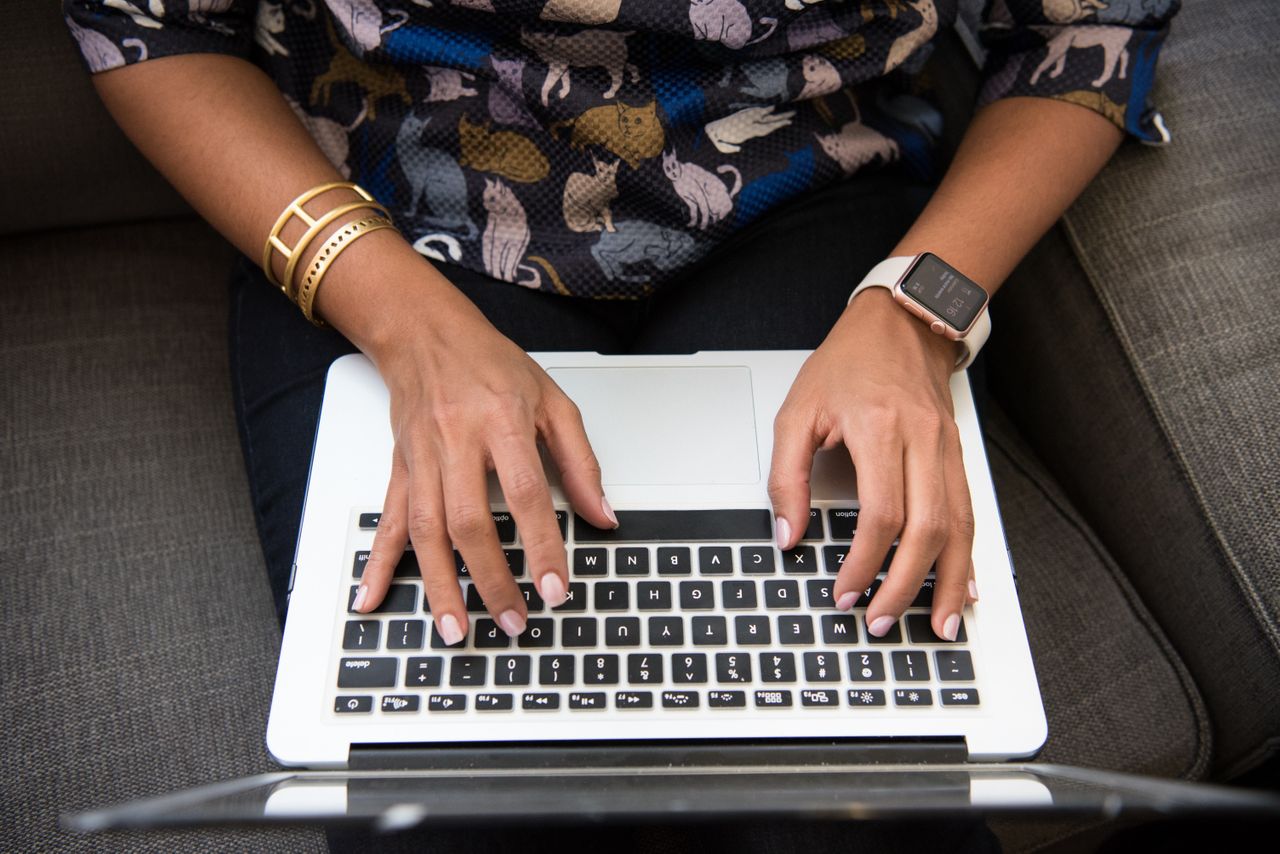 Bracelets
Bracelet layering is a popular trend that involves wearing multiple bracelets on one wrist to devise an unforgettable look. Regarding bracelet layering, bracelets made of the same materials pair best, creating a full and vibrant aesthetic. It's crucial that bracelets complement each other for a stack as unique as yourself. Choose a variety of styles for a layered stack of bracelets on each arm or a subtle shift with a few of your favorite bangles.
Earrings
Earring stacking is when one wears multiple earrings on one ear to create an expressive look. Studs and huggies are well-suited for stacking due to their small silhouette. Starting with a stud or huggies in the earlobe, one can add a hoop or dangle earring in the cartilage to create a layered effect. It's important to ensure that the earrings complement each other and do not compete for attention. Layering earrings can be a fun and creative way to accessorize any outfit, and with so many styles and designs available, the possibilities are endless.
Browse Fashion Jewelry at Deutsch & Deutsch
Deutsch & Deutsch is the best jewelry store in Texas because we offer a wide variety of high-quality jewelry at unbeatable prices. Our expert team of jewelers has over 90 years of experience in the industry and is passionate about helping our customers find the perfect piece of jewelry for any occasion. We offer diverse styles and designs, including vintage-inspired pieces, modern minimalist designs, and bold statement jewelry. Our commitment to excellent customer service ensures every customer feels valued and appreciated. Visit us today and see why Deutsch & Deutsch has the best jewelry stores in Texas.