Stay Warm With This Year?s Winter Jewelry Trends
January 15th, 2023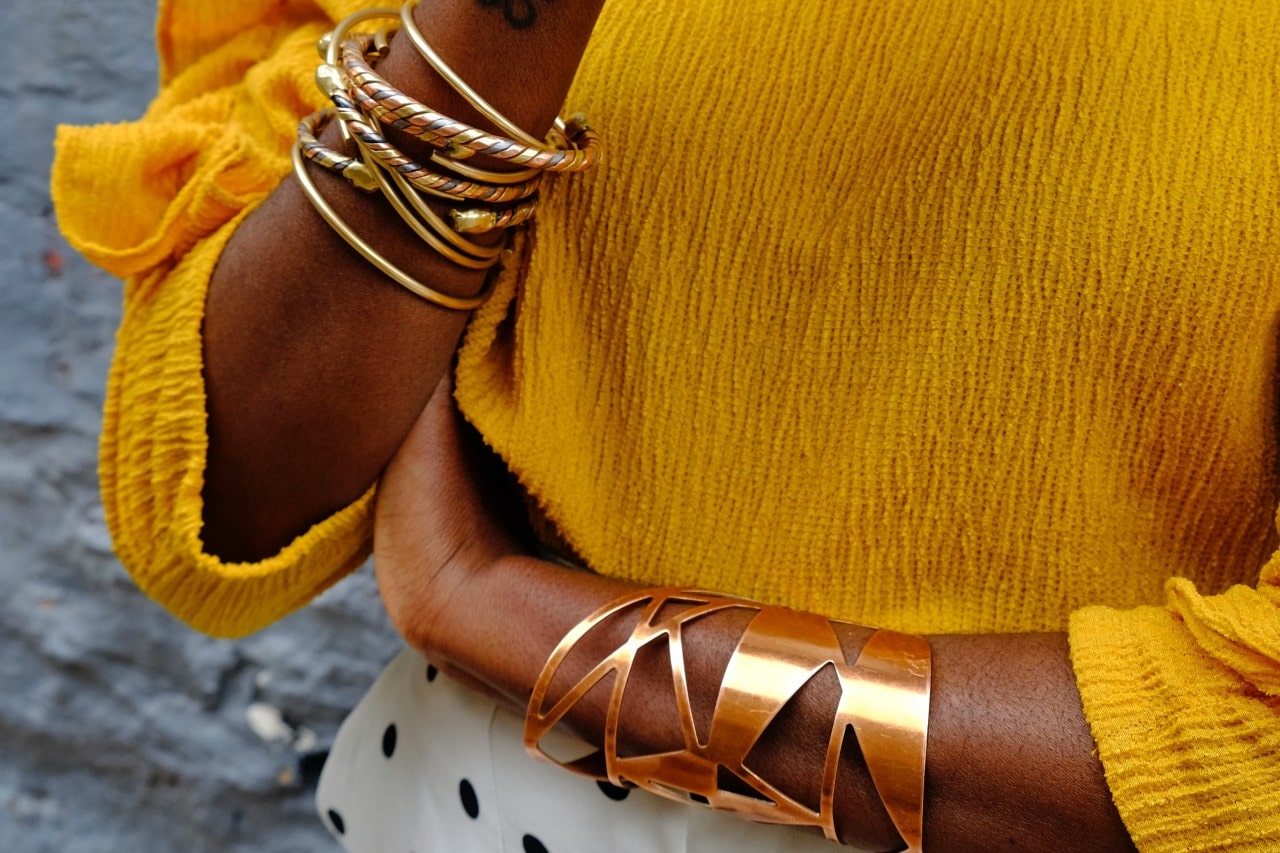 Winter is our favorite time of year. It signifies an end to the past and a new beginning with hope for the future. The fashion industry embraces this concept with the new styles they release during the season. Dazzle the masses at your office holiday party or be the center of attention at your family Christmas celebration while wearing trendy winter fashion jewelry. Check out the pieces our team at Deutsch & Deutsch have curated as being hot during this cold season this year.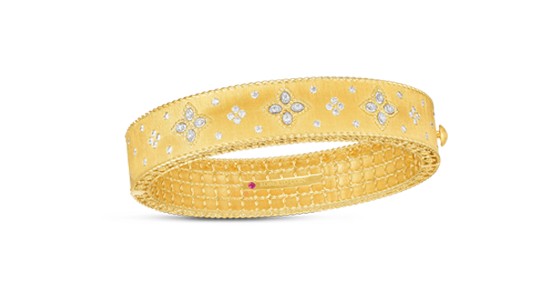 Stack on the Bracelets
Bracelets, specifically cuffs and bangles, add an elegant look to your winter blouse. Layer your favorite cuffs and bangles over long sleeves to create artistic visual-interest and dimension to the overall wardrobe. Mix and match different precious metals, materials, and gemstones for a diverse look that is guaranteed to turn heads wherever you go.
This piece features diamonds arranged in an intricate pattern inspired by European history. It can be featured as a centerpiece or as an accent piece when paired with colorful gemstones or enamel.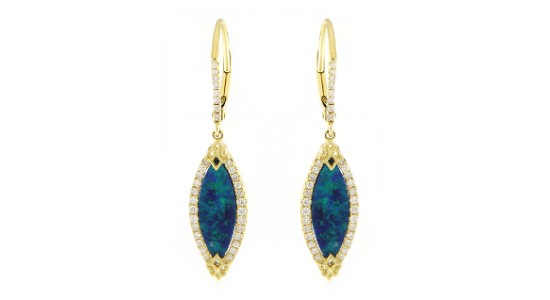 Go Glam with Gemstone Earrings
Earrings are a popular selection in fashion jewelry, as they add a sense of powerful radiance and naturally draw the eye toward your face. This season's selections celebrate this with richly-colored gemstones that stray away from tradition. Bring in the new year with dramatic stone cuts and out-of-the-box, asymmetrical designs.
Opt for darker tones when styling your favorite formalwear, such as these striking dark opal earrings from Meira T. This uncommon gemstone is featured in an eccentric marquise cut and framed with petite pave-set diamonds and detailed metal work with 14k yellow gold.
Stand Out with Statement Pendants
Expressing yourself with your jewelry will never go out of style, and statement pendants are an excellent way to convey who you are and what you believe. Wear a striking pendant alone or pair it with a dainty chain. Pair a long, statement necklace with a plunging neckline or a turtleneck to make it stand out.
This Evil Eye pendant from Shy Creation's Kate collection makes a perfect piece that is remarkably symbolic. Adorned in turquoise, diamonds, and sapphires, an Evil Eye charm represents protection against harm, evil spirits, and negativity in some cultures around the world. Shy Creation also specializes in many other unique pendants, ensuring that you will find the best piece for you.
Stuck on Icy Blue Rings
Emulate the winter season's icy aesthetic with an exquisite gemstone fashion ring. Light blue gemstones, such as aquamarine, blue topaz, turquoise, or blue opal, are timeless and accentuate your wardrobe during the wintertime. The playfulness of the pastel, cool tones paired with the glitz of winter snowfall instantly levels up any outfit during any occasion.
For a daring look on a cold night out, you cannot go wrong with an artfully crafted TACORI ring.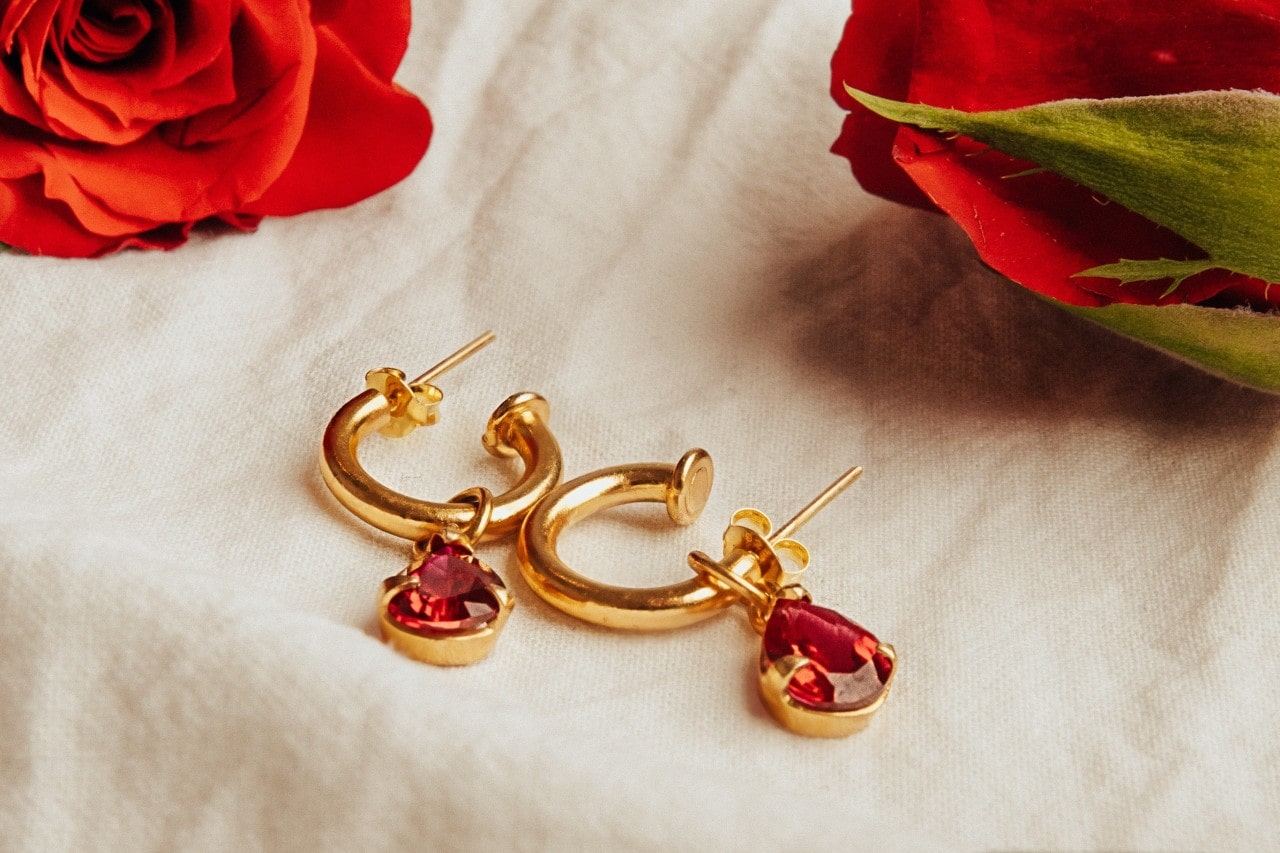 Shop Winter Jewelry Trends at Deutsch & Deutsch
Founded on the principles of hard work and ingenuity, Deutsch & Deutsch is dedicated to serving our customers as one of the most prominent jewelers in the nation. We are proudly family-owned and operated for over 80 years with five jewelry stores across Texas.
Our staff is proud to be a crucial part of your special moments, as we guide you through our superior selections of fashion jewelry from designer brands to find the right accessory for any occasion. Find a location near to you and request an appointment with one of our knowledgeable experts.