TACORI Engagement Rings: Which Collection Matches Your Bride Style?
January 10th, 2021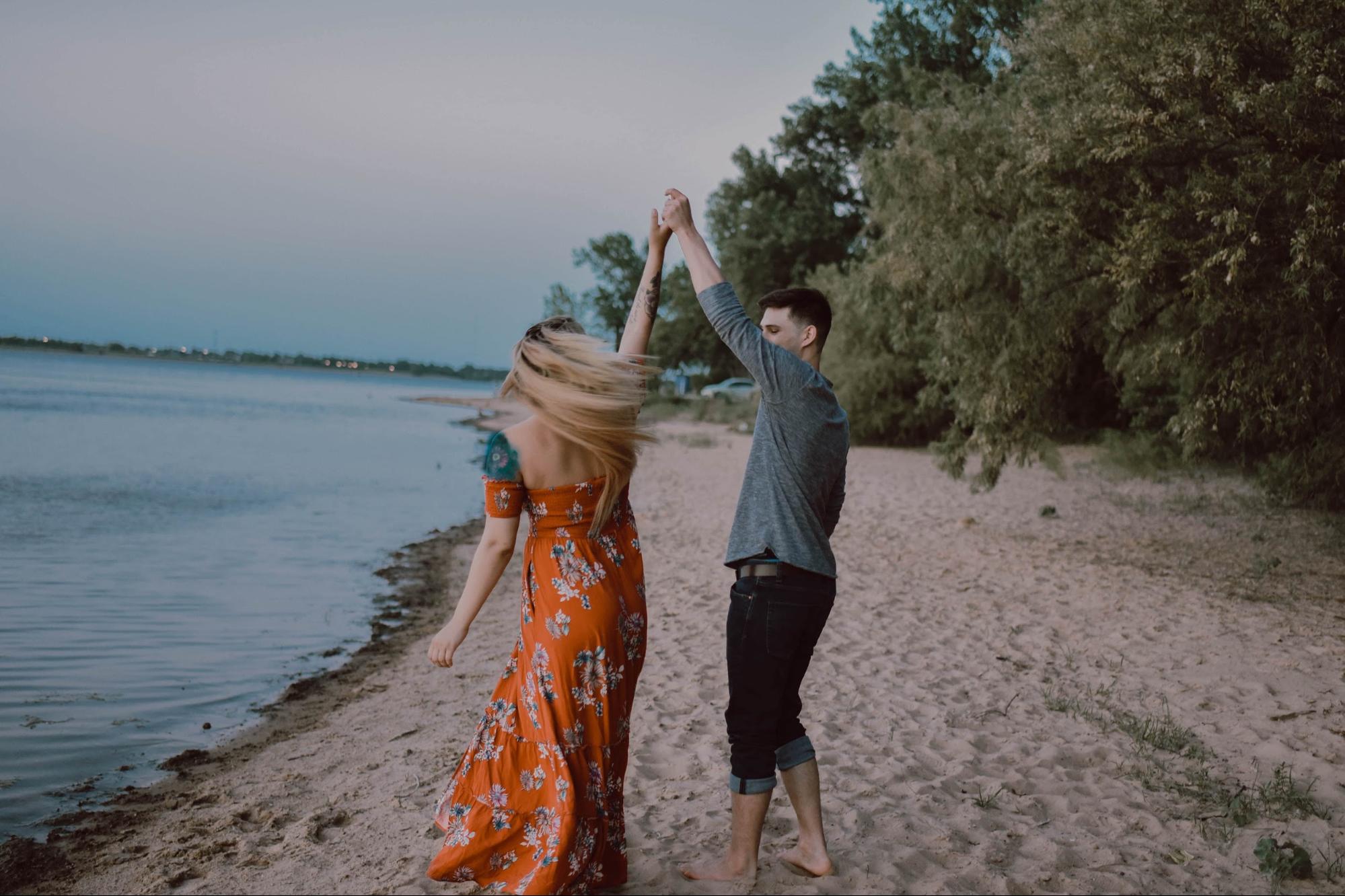 Built on an incredible legacy, TACORI is respected worldwide for their award-winning bridal jewelry collections. Artisan-crafted pieces reflect a unique blend of European and American influences with timeless shapes and exquisitely placed diamonds. With so many collections it?s hard to pinpoint which styles to start browsing. At Deutch & Deutch, we have come up with this helpful guide to accurately match your personality and bridal style with the engagement ring of your dreams.
The Glamorous Bride
If you are already planning a grand entrance on your wedding day, you might sway towards glamour as your bridal style. Picture a gorgeous gown with vintage accents, twinkling lights fanned out across the room, and a send off with sparklers. For a wedding that will light up the night and be remembered for ages, your wedding ring should similarly shine.

One of the most popular ring collections is the Petite Crescent, but don?t let the name fool you; these diamond rings pack a serious punch. The delicate, thin bands beautifully contrast with larger center stones surrounded by glittering diamond halos. TACORI?s signature take on the French pav? setting has allowed for larger diamonds and less metal, which creates a beautiful tapestry of diamonds ready to outshine and outlast all others.
The Unconventional Bride
For those looking to fill their wedding day with unexpected details and an authentic personality, convention and tradition simply won?t do. Instead of extravagant rings with high-tech innovations or layered complexities, the unconventional bride wants an engagement ring with a unique spark streamlined into effortlessly chic styles.

With a refined and sophisticated taste, the Simply TACORI collection transforms classic designs into contemporary pared-down visions highlighting unique design elements like sideways mounted stones and uncommon diamond cuts, including pear, emerald, and marquise. In this collection, the engagement rings evoke admiration for their stunning details when up close and personal yet don?t demand unnecessary attention, just like the unconventional bride-to-be.
The Romantic Bride
After years spent daydreaming about your wedding day, it?s no surprise that every detail matters to the romantic bride. Embrace the sentimentality, because your wedding day is a sacred celebration of love. From handwritten love letters to cherished engravings, the romantic bride wants to remember every moment and experience a blissful ceremony.

TACORI?s Dantela collection reveals timeless and alluring pieces, distinguished by the lacey diamond design for which the collection was named. An instant family heirloom, these rings possess a vintage romanticism that transcends any decade and can be passed down from generation to generation. As an added bonus, the gorgeous accents in this collection enhance the overall sparkle of the ring while ensuring the center stone appears 30% larger.
The Laid Back Bride
As stated above, some people dream about their wedding day from a young age; they have a binder full of ideas, clippings, inspiration, and cold, hard stats—the laid back bride does not. This bride-to-be stays cool and level-headed, unconcerned with putting on a show. Whether minimalist in nature or unfazed by popular opinion, the laid back bride wants a ring that is a no-fuss beauty.
For a beachy bride with her toes in the sand, TACORI?s Coastal Crescent collection cannot be beat. Hidden elements in these engagement rings are designed specifically for only the bride to see, or those she chooses to show, either underneath the crown or in the gallery space. This personal aspect reflects the little moments you?ve intimately shared with your significant other—just for the two of you to know.
The Reigning Queen
The traditionalist, the showstopper, the reigning queen. When your wedding day is the event of the season, you want an engagement ring that will halt others in their tracks. Let the feast commence, and the merriment prevail during your royal affair. Don?t forget to update your status to—Queen.
Find sensational engagement rings in the RoyalT collection, offering more diamond-intense looks for a jaw-dropping proposal, and forever afterward when people glance at the gem on your finger. Discover extravagant pieces like emerald cut three stone rings, representing the past, present, and future of your storybook romance—it?s one for the ages.
Find TACORI Engagement Rings at Deusch & Deutsch
Overall, TACORI features hundreds of beautifully designed engagement rings where any bride is guaranteed to find something she?s always dreamed about. Offering TACORI?s designs and so much more, Deutsch & Deutsch is dedicated to helping all of their clients happily walk away with a ring that suits their personality perfectly. To get started on your journey, request an appointment today.