Valentine?s Day Jewelry Trends To Keep in Mind in 2022
January 15th, 2022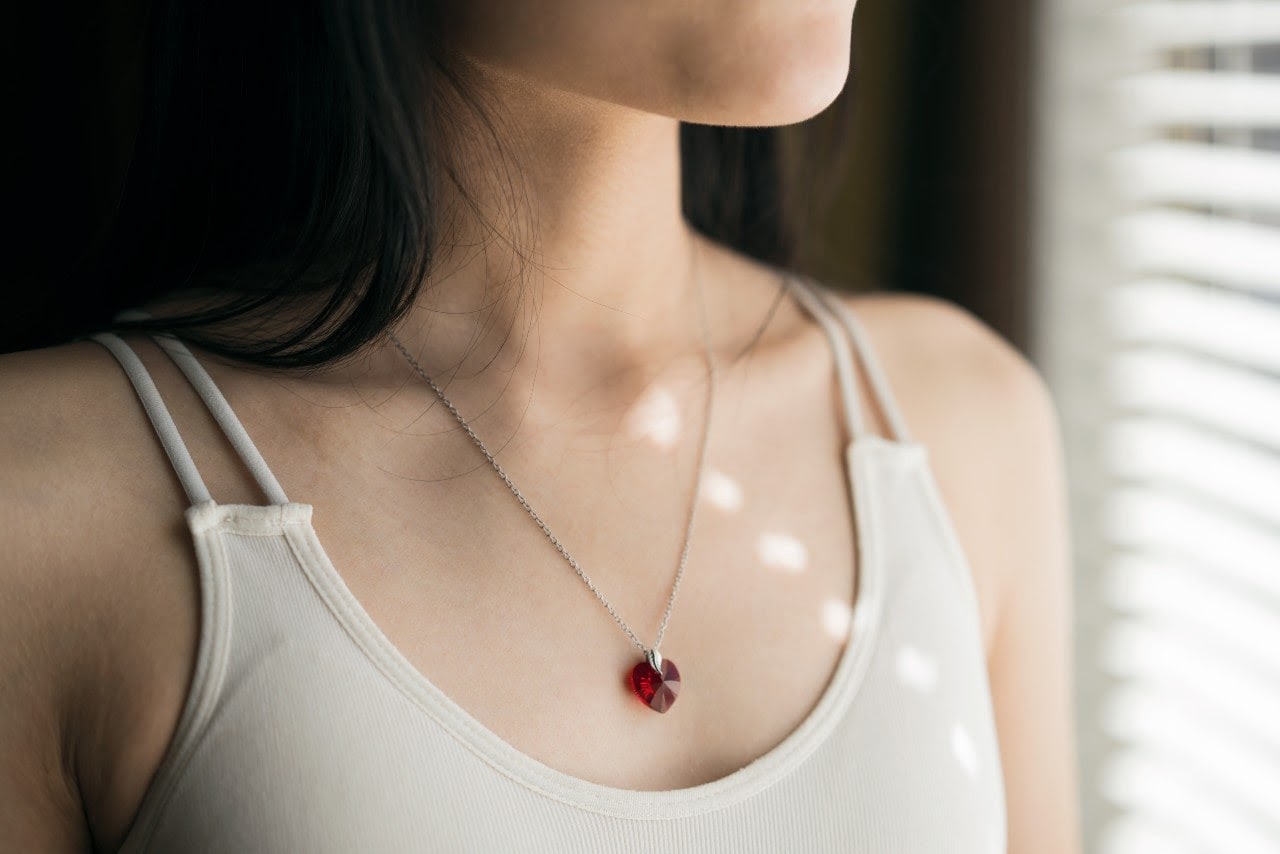 Valentine's Day takes place on February 14th and couples worldwide demonstrate their affection by showering their love with gifts and attention. It is one of our most endearing traditions, but it can be pretty nerve-racking for some. You don't want your gift to end up at the bottom of the dresser, rarely worn and virtually forgotten. You want a gift that will brighten her eyes with awe and admiration. We can help with that. Below, we've curated a list of some ideas for what to get her this Valentine's Day.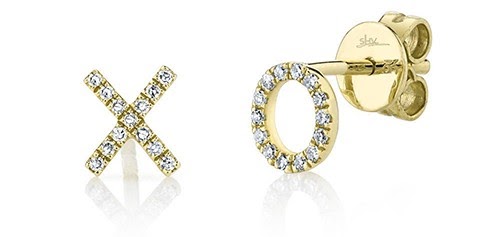 21st Century Diamonds
Diamond earrings are an essential item in completing any woman's jewelry collection. They convey a classic elegance that is indispensable to a life of refinement. The diamond's history, shape, color, and luster make it the grandest gemstone. Today's artisans are as enamored by diamonds as ever and continue to create modern masterpieces that incorporate this classic jewel.
These Shy Creation Kate earrings features 14k yellow gold melded into an X and O shape. Hugs and kisses have never been so brilliant and spectacular.
Iconic Brilliance
A tennis bracelet is a thin metal chain linking a row of gemstones, often diamonds. The origin of the tennis bracelet traces back to the U.S Open, where Chris Evert lost her tennis bracelet in the middle of an intense round. She asked officials to stop the game as they searched for her George Bedewi bracelet. The bracelet was found with a broken clasp. This led to an explosion in the popularity of the tennis bracelet and a push to create sturdier, more resilient clasps.
This Beny Sofer bracelet features a strong box clasp and 14k white gold. A total of 74 round diamonds make up the luster of this brilliant bracelet.

Personal Flavor
Birthstones are valued thanks to their rich array of colors and histories. Each stone represents a legend that goes back generations. According to Greek mythology, Amethyst was a young virgin pursued by the god Dionysus. When Amethyst beckoned the gods for help, Diana, goddess of the hunt, transformed her into a shimmering stone. This is just one of the many legends surrounding birthstones, ranging from culture to culture.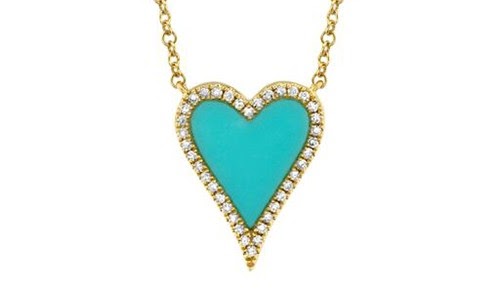 The Shape of Love
The heart is the symbol and foundation of love. We craft jewelry into hearts because they form a harmonious shape pleasing to the eye. At once directing our intention towards our loved ones. The heart is classic, and its meaning is straightforward: pure and absolute affection. This Shy Creation necklace features 14k yellow gold with diamonds surrounding a turquoise heart pendant.
Shop at Deutsch & Deutsch for All the Latest Valentine's Day Fashions
At Deutsch & Deutsch, we are dedicated to the values of hard work and innovation. In 1920, our store began as a humble tourist stop in Mexico and has since grown into one of the most distinguished jewelers in the U.S. Our slogan, "Where life happens," embodies our commitment to making life's special moments events to remember. Visit us at one of our stores in El Paso, Laredo, Victoria, and McAllen, Texas. Find a store near you on our website.