What is a Dress Watch?
April 15th, 2023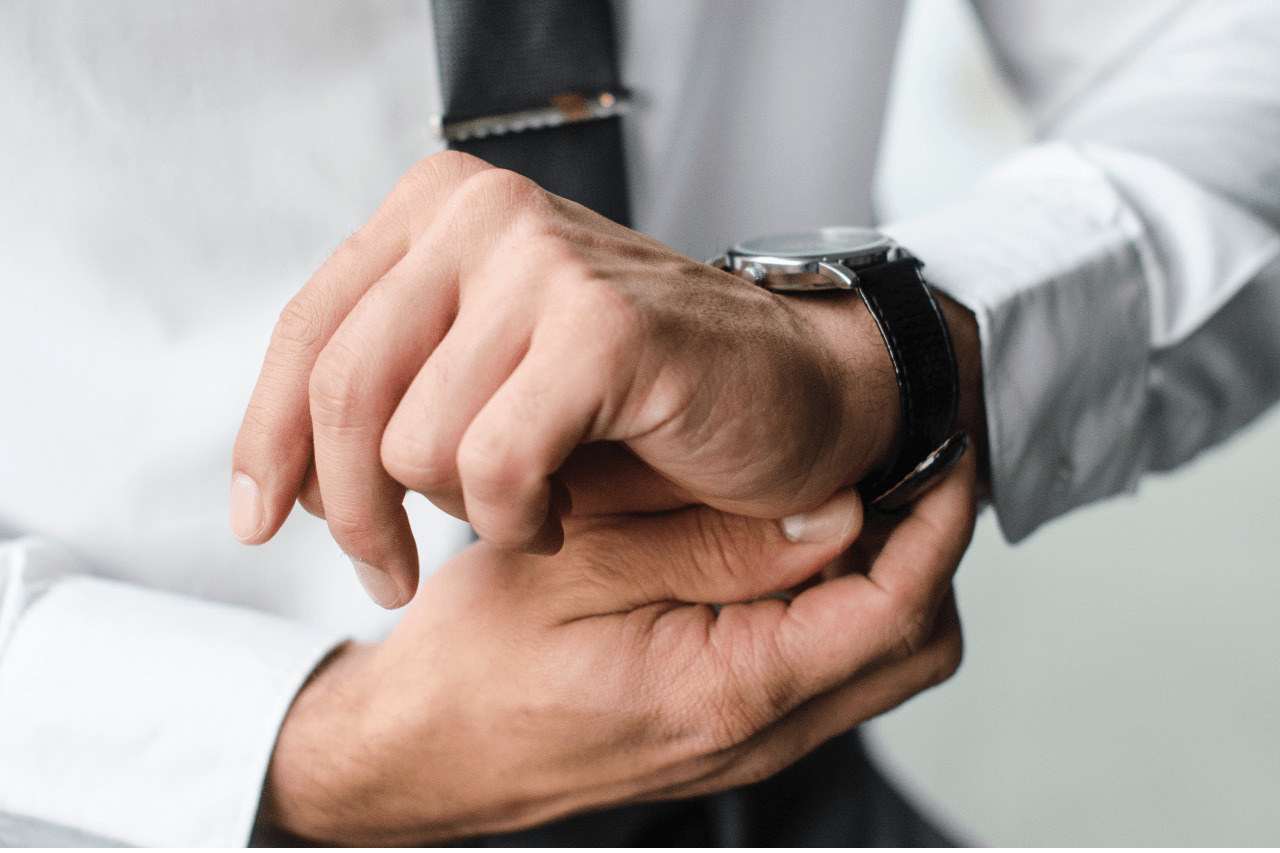 Timepieces are marvelous accessories available in all shapes and sizes, ensuring that everyone has a watch that suits them perfectly. Dress watches are a particularly high-end variety. Meant to be worn with one?s best outfit, they exhibit several qualities that make them special. These attractive pieces combine luxurious materials, elegant artistry, and enchanting silhouettes. We have several dress watches at our showroom, ensuring that there is a formal timepiece for everyone.
Strap: Understated Luxe
Dress watches can sport a variety of straps, but they typically are high-end and luxurious. Alligator leather is the most common dress watch strap due to its familiar but warm aesthetic. They are usually dyed black or brown as these hues figure into the dress watch?s design philosophy. Some of these marvelous watches use rare Milanese steel mesh, which has a unique chain link style.
This Bulova Classic Automatic watch is an archetypal dress watch. It has an elegant dark brown alligator leather strap, beautifully accentuating the rose gold case. A bright tan dial has minimalist indices to ensure that the entrancing tourbillon isn?t competing for attention.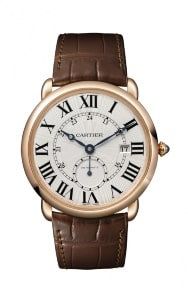 Shape: Classic Round
Round cases are another staple of dress watches. This is the most popular case shape; as such, it is less distracting and statement-making. A subdued but high-end aesthetic is essential for conveying the less-is-more magnificence of these timepieces. Note that there are many twists on this classic design, with some featuring small details.
Consider this Cartier Ronde Louis watch, with its breathtaking case silhouette and dial. The 18k pink gold case is round with a distinctive clasp and crown. It also features a stately white dial with Roman numerals, as well as a date complication.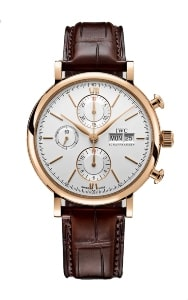 Metal: Warm Gold
Dress watches typically evoke a warm and pleasant aesthetic using red-brown tones, as evident in the ubiquity of brown leather and tan dials. To further this color scheme, dress timepieces often use rose and yellow gold. This matches the high-end style of this exclusive category. Note that some dress watchmakers prefer to create a monochromatic style with black and white, often favoring platinum and white gold.
This IWC Schaffhausen Portofino watch is a beautiful accessory. It features an 18k rose gold case, well-suited for the dress watch chic. The watch also has a helpful chronograph complication. These are rare for dress watches as they make the piece?s silhouette more elaborate, but this piece gives the complication a distinctive slender shape. IWC?s Portofino collections offer a more classic and minimalist design, omitting any complications or dial details in favor of a stand-out, archetypical dress watch look.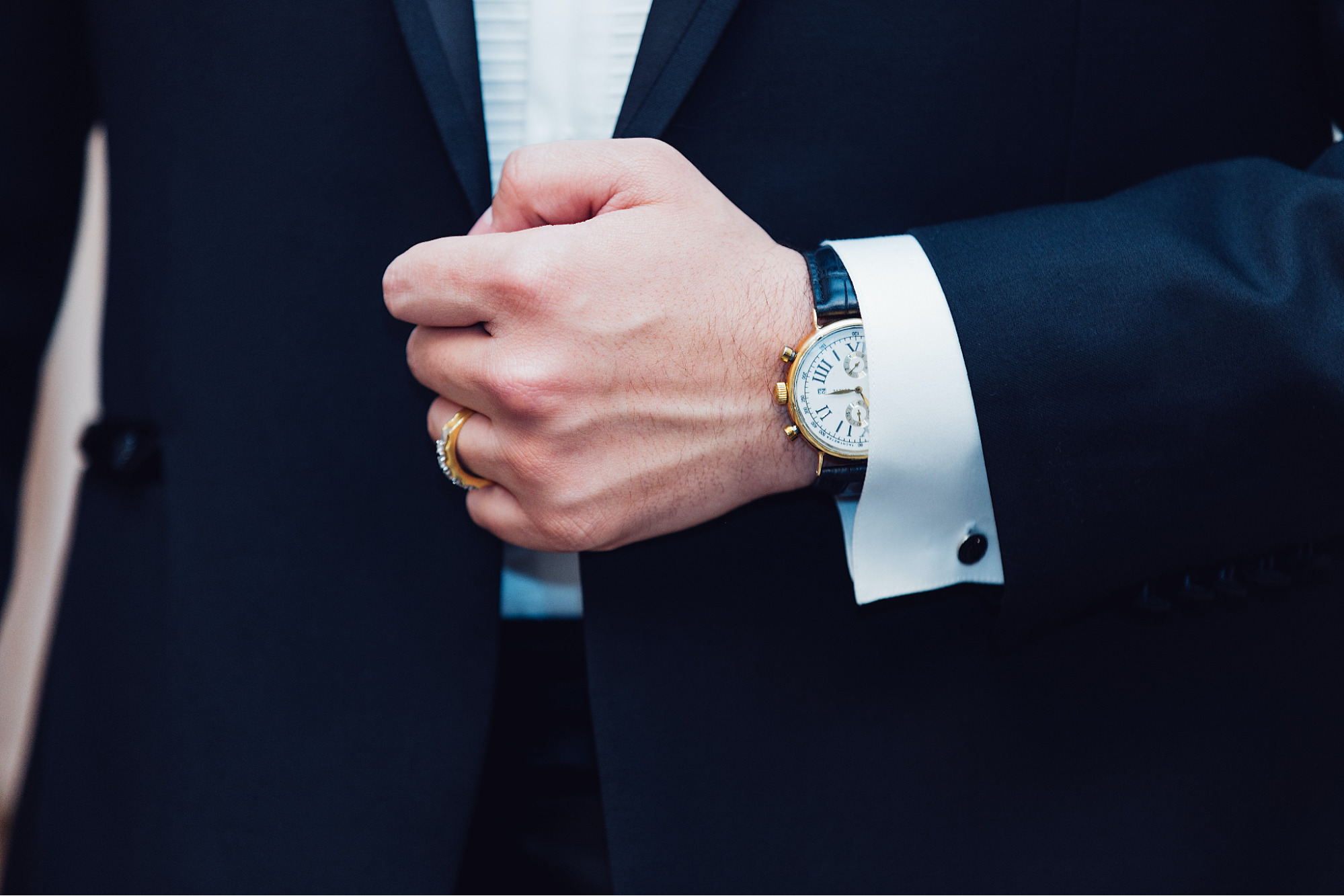 Find Dress Watches at Deutsch & Deutsch Jewelers
At Deutsch & Deutsch, we strive to provide Texas with the finest dress watches, luxury timepieces, and more. Our deep and diverse selection of sophisticated accessories ensures that every visitor receives a wardrobe addition to last a lifetime. Find them at our showrooms in Del Norte, El Paso, Houston, McAllen, and Victoria. Reserve an appointment at a watch store near you or contact us to speak directly with our professional experts.