In-house Custom Design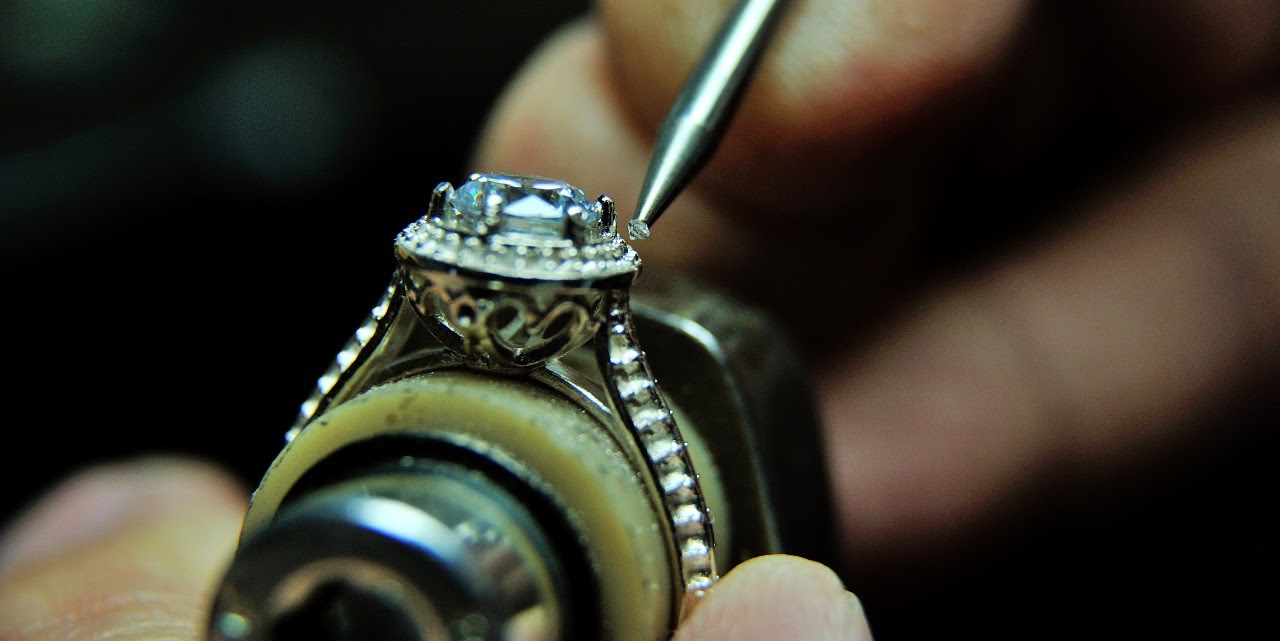 Custom Jewelry Design
For a truly exquisite custom-designed jewelry piece, look no further than the professionals at Deutsch & Deutsch. With a complete on-site design studio, each beautiful creation is handcrafted with a great deal of care and flawless precision. Our award-winning artisans are dedicated to bringing your vision to life every step of the way. Whether you are looking to design custom wedding bands, set a diamond, or create a new family heirloom, our team can help you sketch out a plan. At Deutsch & Deutsch, we will ensure you have an enjoyable experience from beginning to end.
Why Create a Custom Engagement Ring?
There are many perks to creating a custom engagement ring. When you decide to customize a ring, you can embrace the design you have always dreamed of, down to the very last detail. As a representation of your love, your engagement ring should capture the essence of your bond with every romantic feature. From the setting to the shape of the stones, every element will be to your specifications. Our experienced team will transform your unique ideas into a timeless engagement ring that you will cherish for a lifetime.
Replicate A Lost Jewelry Piece
Among some of the most cherished items in a person's life, jewelry often represents more than fashion or beauty. In the tragic event that a treasured item is damaged, stolen, or lost, our custom design team can help in recreating the piece from scratch. We truly appreciate the significance of jewelry and the special memories and events they symbolize. Through our replication service, we can help you ensure that your precious piece lives on and enables you to create new cherished memories. Whether you need to replicate a family heirloom or wedding ring, let us help you restore the magic with a newly crafted piece.
How to Get a Custom Design Started
Every custom jewelry design begins with inspiration and imagination. Our jewelry professionals can translate your visions from concept to construction and help you create a stunning piece that is made to your every specification.
We will begin by discussing your preferences to ensure every design component is a direct reflection of your vision and style. A preliminary sketch of the final product can be a valuable tool to envision the completed design. Our goal is for your expectations to be not only met but exceeded.
At Deutsch & Deutsch, our jewelry professionals make every step of the process easy and enjoyable. We will break down every aspect of the design, from the ring's color to its shape and materials, creating a custom look that's everything you envisioned and more.
If you need some inspiration, explore a wide range of engagement ring designs in various styles by visiting our website. You can also stop by our showroom for the full effect.
Why Choose Deutsch & Deutsch As Your Custom Design Partner?
As one of the most renowned, family-owned jewelry retailers on the Gulf Coast, Deutsch & Deutsch has been the go-to jewelry destination in Southern Texas for over 80 years. Our customers are encouraged to visit one of our locations in El Paso, Victoria, Laredo, or McAllen, Texas, to explore our bridal jewelry, become inspired, and begin a custom jewelry journey. We are dedicated to providing assistance in any way we can, every step of the way. Schedule an appointment today or call us at any one of our locations to speak with an associate.