In-house Watch Repair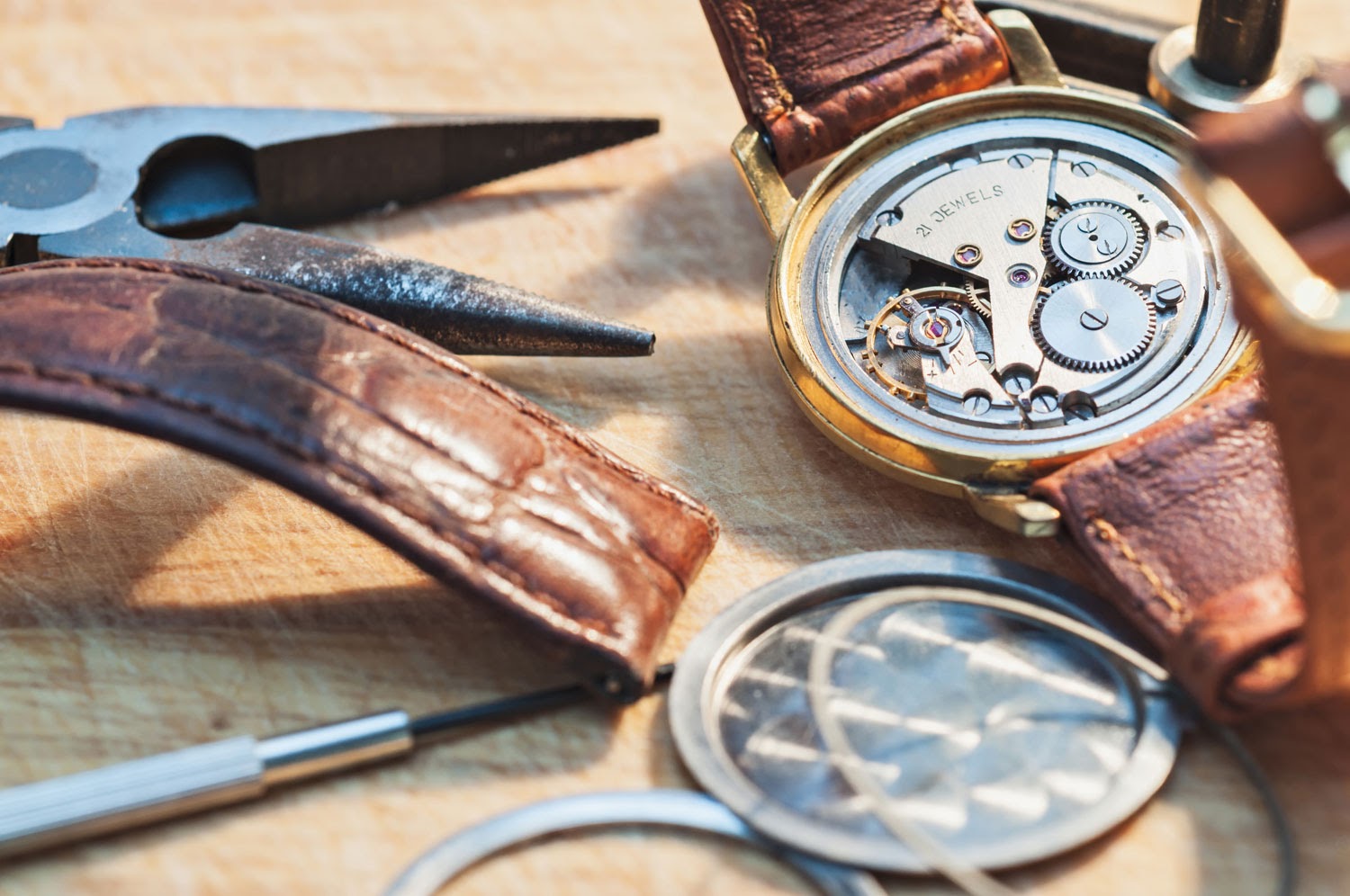 In-House Watch Repair in Southern Texas at Deutsch & Deutsch
At Deutsch & Deutsch, our onsite watch repair service is second to none. Our master watchmakers, qualified in the expertise required to ensure that your timepiece remains ticking for generations, hold satisfaction in their capacity to refurbish and repair your most delicate pieces. Our experience with the top luxury watch brands, spanning 20 years, makes us equipped to offer our clientele unrivaled watch repair services. Our diverse collection of renowned timepiece designers include TAG Heuer, Bulova, Hublot, Luminox, and a variety of other distinguished luxury brands attest to our commitment to offering the most distinguished Swiss timepieces to our customers in Southern Texas.
Browse Available Watch Repair Services
Our qualified watch repair experts possess an exceptional understanding of the intricate inner workings of luxury watches. When you trust us with your most treasured time-telling device, you can feel confident that it is in good hands, receiving the utmost care and attention, regardless of the issue. Swiftly revive your timepiece to its former grandeur. At Deutsch & Deutsch, we can resolve and provide full service of the subsequent issues:
Same day battery replacement
In-house time setting
Timepiece authentication
Factory repairs
Crystal replacement
Strap replacement
Watch fitting and sizing
Polishing and refinishing
Water-resistance maintenance
Clean, oil, and regulate maintenance
De-magnetism of mechanical timepieces
If required, we can easily offer you a full assessment of your timepiece to ensure that it vibrates to the highest frequency with every component in working order.
Guaranteed Satisfaction with Certified Watch Repair Services at Deutsch & Deutsch
From our inception as a humble tourist shop in Mexico in 1920 to maturing into a respected and prominent jewelry store in Texas, Deutsch & Deutsch has been serving the most awe-inspiring collections of Swiss-manufactured timepieces to our clientele for over eighty years. Our stores, located in El Paso, Laredo, Victoria, and McAllen, Texas, offer all varieties of repairs and refurbishments, from jewelry and watch repair to custom-made jewelry. Our team will work closely with you to guarantee your pieces remain in pristine condition. Schedule an appointment to have your timepiece serviced today.