Holiday Magic: Tips for a Memorable Proposal during the Festive Season
November 15th, 2023
As the holiday season approaches, the air becomes infused with a unique sense of magic and warmth. It's a time when loved ones gather, hearts swell with gratitude, and the world seems to shimmer with joy. What better time to embark on a journey of love and commitment than during this enchanting season? Whether you're considering a Christmas proposal, a New Year's Eve surprise, or a special moment during any of the holiday festivities, this guide is here to help you make your proposal extra special. Join us as we explore a treasure trove of tips and ideas to ensure that your holiday proposal shines as brightly as the season itself.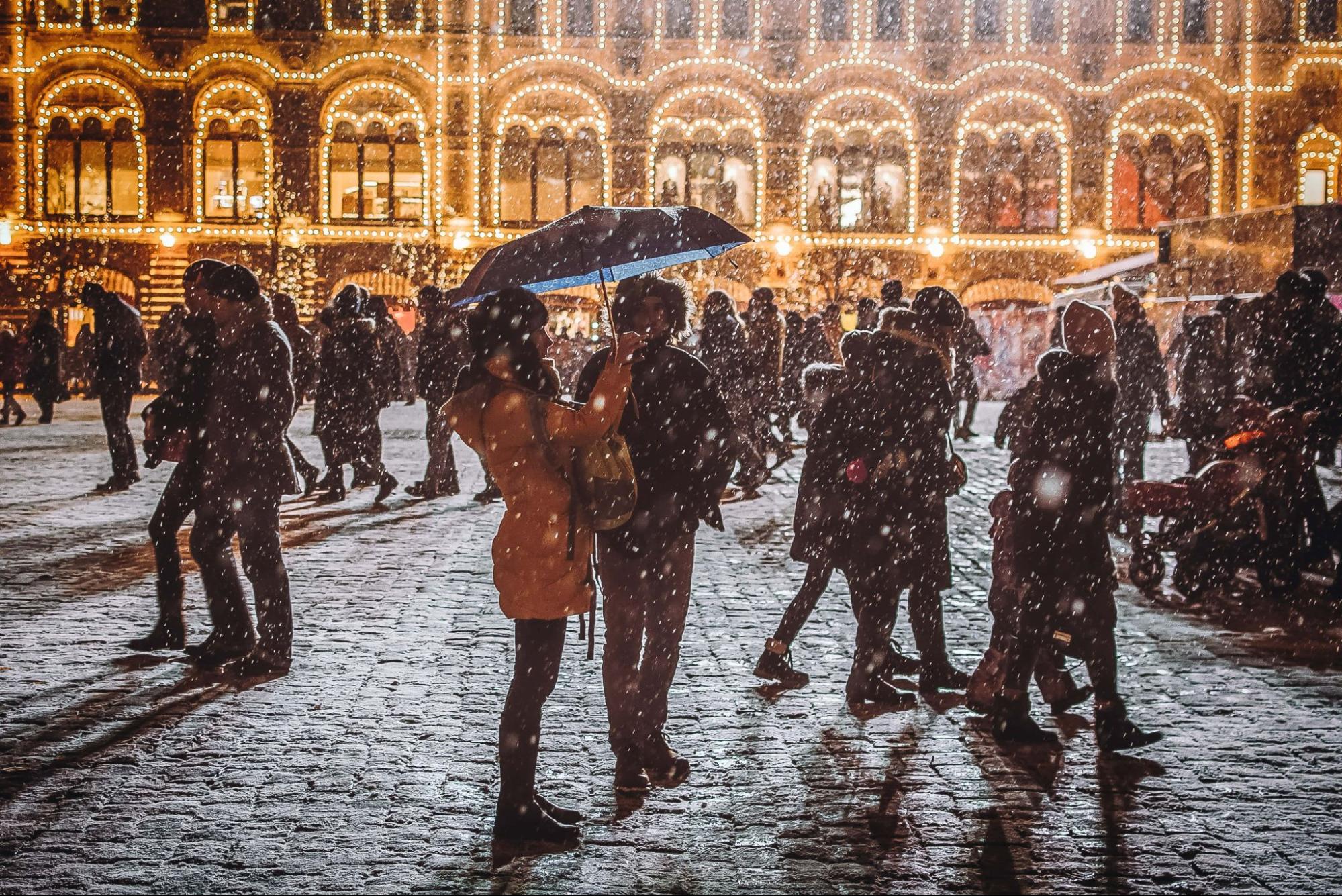 Add a Dash of Festive Fun
Depending on the traditions you and your partner cherish, there are countless ways to incorporate holiday activities into your proposal. Imagine standing under the mistletoe, gazing into each other's eyes before you take the leap into forever. Alternatively, you might consider selecting a Christmas tree together, a cherished tradition for many couples. While wandering through the fragrant evergreens, you can drop to one knee amidst the twinkling lights, asking the most important question of your life. By intertwining your proposal with the customs and festivities that hold meaning for both of you, you'll create a proposal that not only celebrates your love but also the spirit of the season.
Illuminate the Moment
The sun sets much earlier during the wintertime, which means that natural light can be scarce, especially if you're aiming for a sunset or twilight proposal. If you intend to hire a photographer to capture this special moment, it's essential to ensure there's sufficient lighting to create beautiful, well-lit photographs. Without proper illumination, your cherished memories may not be as vivid in pictures. A creative solution is to add extra Christmas lights to the scene. Twinkling fairy lights, lanterns, or even candles can not only enhance the ambiance but also provide that much-needed warm, romantic glow for your proposal. By paying attention to lighting, you can make sure that your proposal shines as brightly as your love story, both in the moment and in the memories you'll cherish forever.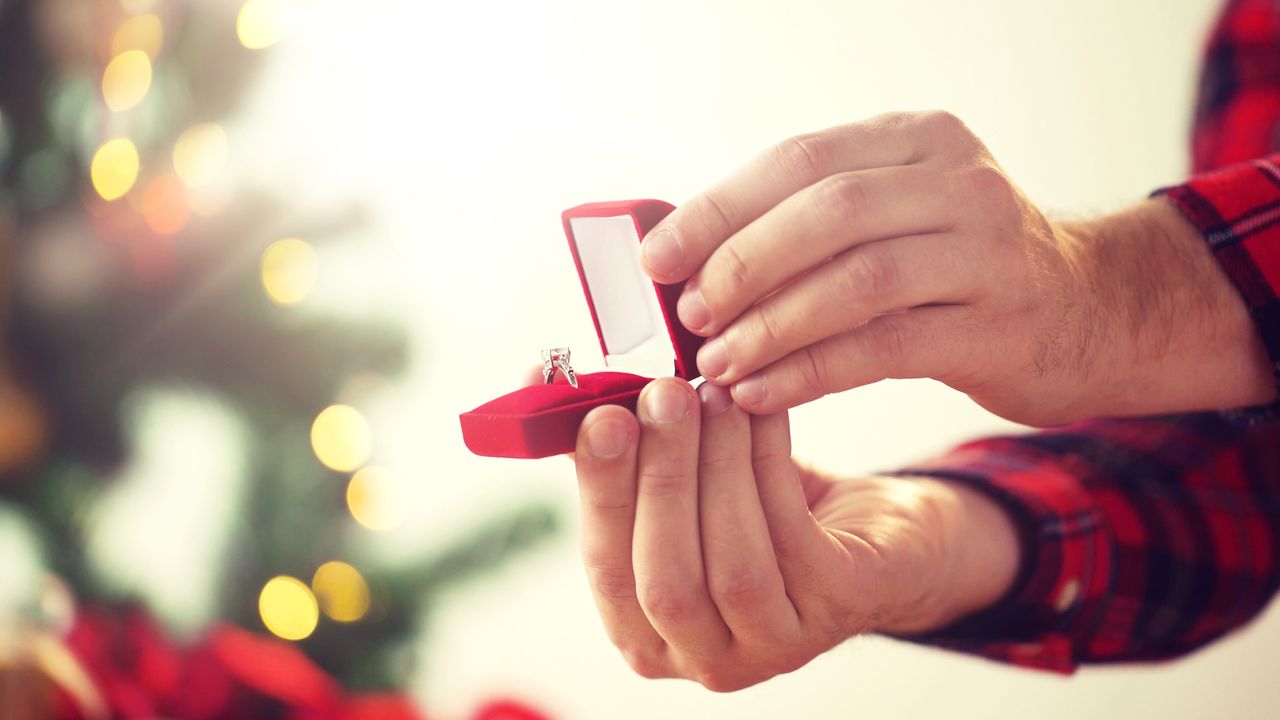 Navigate the Holiday Hustle
As you orchestrate your holiday proposal, it's crucial to be mindful of the bustling social calendars that often accompany the season, stretching from Thanksgiving to New Year's Day. Before setting the date, check not only your beloved's schedule but also those of the loved ones you hope to have present. Ensuring they have ample time to celebrate with you before potentially moving on to another event will help your proposal to go off without a hitch. By coordinating your proposal according to the availability of your closest friends and family, you can ensure that your moment of love and commitment is met with joy and celebration from those who mean the most to you.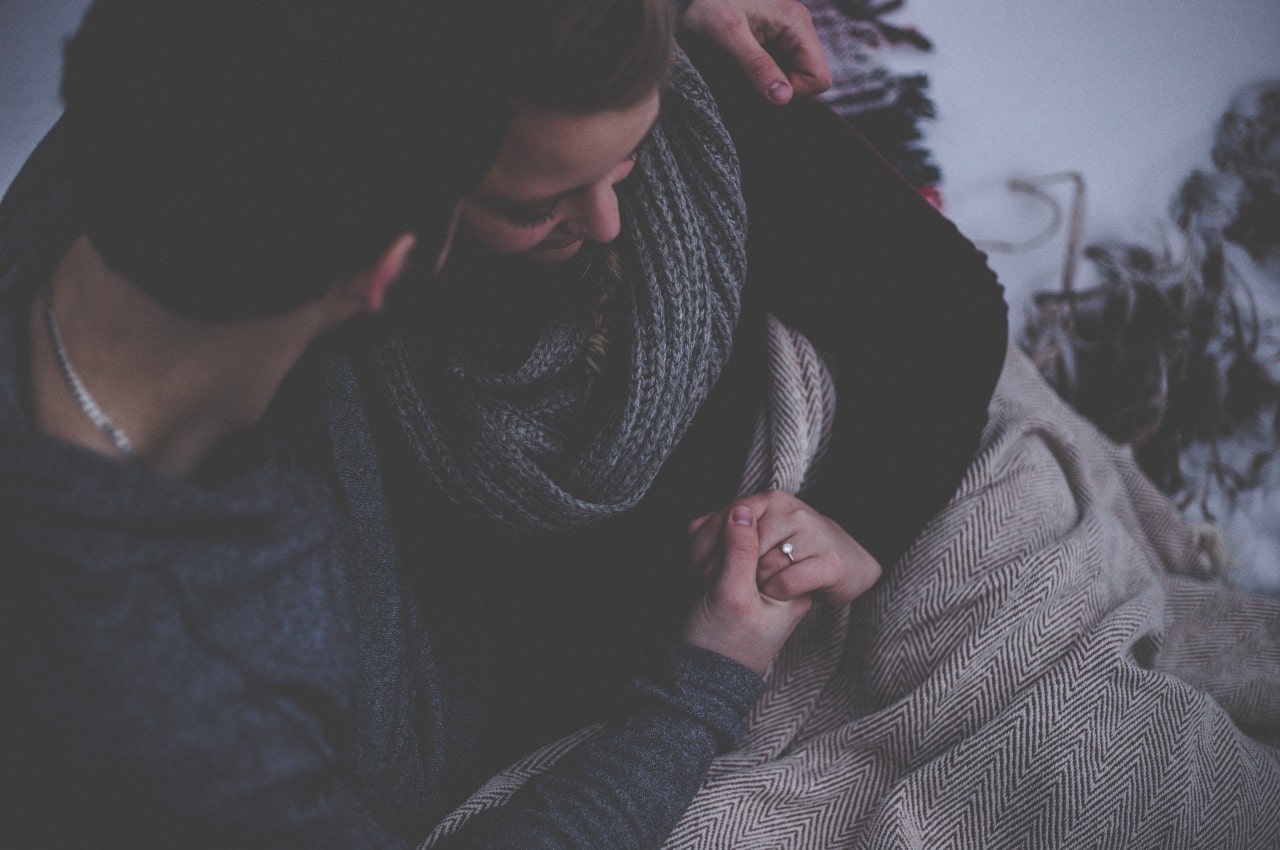 Balance Precision and Spontaneity
Attention to detail is key, ensuring that every aspect of your proposal is as enchanting as you've envisioned. However, it's also important to leave room for spontaneity, as proposals often take unexpected turns. Life has a way of surprising us, and sometimes those unforeseen moments can be the most beautiful. This is especially true in the great state of Texas, where the weather can be notoriously unpredictable. While you may have a vision of proposing under the Texas stars, remember that Mother Nature might have her own plans. Having a backup plan or being open to adjusting the timing or location can save the day if the weather takes an unexpected turn.
Propose with an Engagement Ring from Deutsch & Deutsch
At Deutsch & Deutsch, we take pride in being the premier Texas jewelry store, offering an unparalleled selection of exquisite engagement rings from our McAllen, Laredo, El Paso, Houston, and Victoria. Our commitment to craftsmanship and quality ensures that you'll find the perfect ring to celebrate your love. If you're planning a holiday proposal, our in-house custom design experts are ready to help you create a one-of-a-kind masterpiece that will capture the essence of your unique love story. To explore our wide range of options and receive personalized guidance, we invite you to schedule an appointment at your nearest Deutsch & Deutsch location. Let us be part of your special moment, ensuring it sparkles as brightly as your love.